Create your Dream Website in Minutes with MakeYourWP
The Ultimate Time-Saving Solution for Business Owners!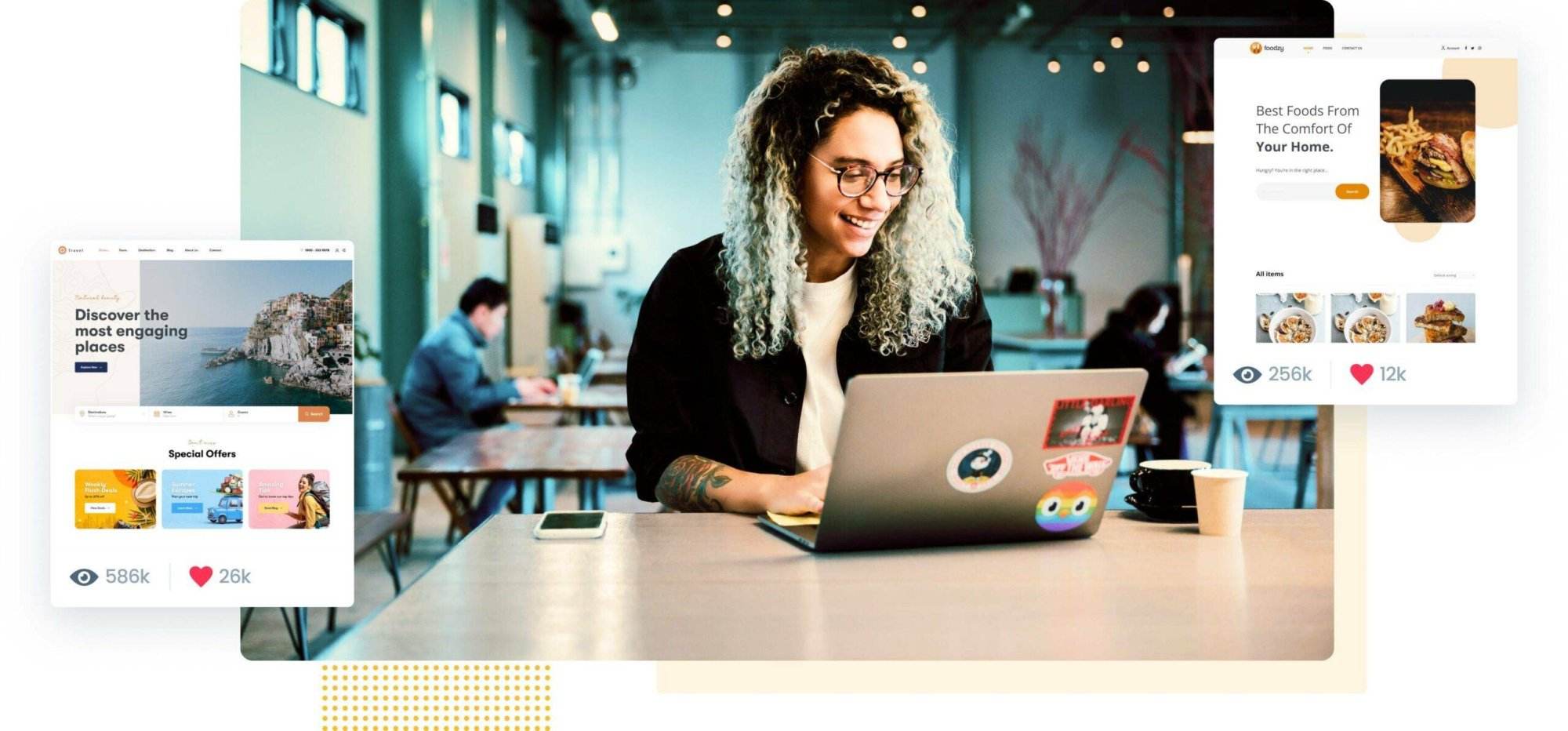 "Say goodbye to the hassles of web development and get your business online with our pre-made WordPress templates."
The Problem
You're a busy entrepreneur, and building your first web presence feels overwhelming.
Searching for the right theme, plugins, and hosting eats up valuable time and mental energy that you could be using to grow your business. We understand your struggle – and that's why we've created MakeYourWP.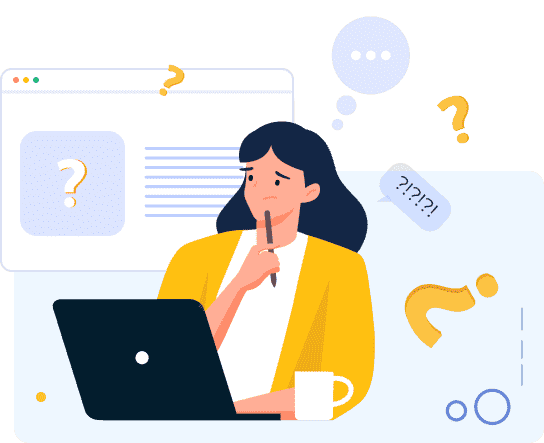 With MakeYourWP, you Get
1-Click Launch
Time-saving, pre-made website templates for various niches.
Expert-Researched
Themes and plugins for seamless functionality.
Simple Customization
Make your site fully yours with easy to use admin area. Simply drag & drop to change content.
Walk-Through Videos
videos on every template, for easy setup.
Stability and Performance
Our ready-made WordPress websites are designed for optimal stability, ensuring your customers have a seamless experience.
SEO Ready
Attract more customers with optimized content.
Your one-stop platform for pre-made WordPress website templates and hosting
At MakeYourWP, we've been in your Shoes.
We know the challenges of setting up a website from scratch.
We know what it's like to feel overwhelmed, so we've made it our mission to simplify the process for you. We're here to guide you every step of the way. Trust our experience to guide you in launching a website that reflects your vision and supports your success.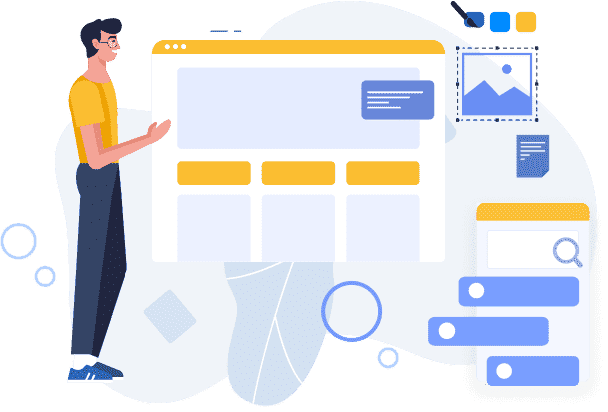 How it Works?
01
Choose your
Pre-Made Website
Recipe
02
Customize it with
Our Step-by-Step Walk-Through
Videos
03
Launch your Website
and Watch your
Business Grow
🙁 Your Old WorkFlow
Building a Website from Scratch
Buy Hosting
Install WordPress
Search for a Theme
Buy Theme
Buy Plugin
Setup Theme & Other Plugins
Struggle to Customize
Poor Design
Coding Needed Often
Unsecure
VS
🙂 With
Ready-Made Site in Minutes.
Built-in Hosting
All Theme & Plugins Pre-Installed
One-Click Launch
Add your Own Domain
SEO Optimised
Fast Loading
Easy to Customize
Ready to Use Website
Plug & Play
Safe and Secure
Get Started with MakeYourWP Today and Unlock your Full Potential.
Pre-Built Solutions for Every Industry
Find the perfect template for your business
Affordable Plans for Businesses of All Sizes
Get started with MakeYourWP today and watch your online presence grow
Starter
1 Live Website
10 GB disk space
Access to 15+ Templates
Free SSL
Daily automatic backups
Choose
Pro
5 Live Websites
30 GB disk space
Access to 15+ Templates
Free SSL
Daily automatic backups
Choose
Enterprise
15 Live Websites
90 GB disk space
Access to 15+ Templates
Free SSL
Daily automatic backups
Choose
Every MakeYourWP plan comes with a 14 days money-back guarantee!
You have 2 weeks to try out the platform and see if it's for you.
Hear from Satisfied MakeYourWP Customers
Join the ranks of successful business owners who trust MakeYourWP for their websites
Don't wait any longer to bring your dream website to life. Choose from our expertly curated collection of ready-made WordPress templates and let MakeYourWP guide you to online success.
About Us
Created by the team at WebsiteLearners.com, a platform dedicated to helping people create their own websites with easy-to-follow tutorial videos. Our track record speaks for itself: with more than 1.5 million satisfied viewers and positive feedback on our YouTube channel, our audience loves what we do. And now, we're bringing the same dedication to quality and user experience to MakeYourWP.com.
More Features
1-Click Launch
Customize Everything
Custom Domain
Fast And Optimized
Support 24/7
Automated Backups
Fully Managed
Ultimate Speed
SEO Ready
Security & Performance
Explore More Sites
Frequently Asked Questions.
It is a long established fact that a reader a page when looking at its layout.
MakeYourWP's primary advantages include user-friendliness, efficiency in time and money, quality of design, versatility in customizing, responsiveness to mobile devices, and SEO friendliness.
MakeYourWP give you access to the full wordpress backend/ admin area, so you can customize as you wish. You can easily customize chosen templates' colours, fonts, visuals, and layouts to meet your brand and company needs.
Yes. You can switch out templates after customizing using MakeYourWP. But the content will be lost when you switch templates.
MakeYourWP optimizes site load speeds by caching, optimizing code and images, and using CDNs to offer website content from servers near the user.
MakeYourWP protects websites using firewalls, SSL encryption, software upgrades, and DDoS and virus protection. Monitoring and backup mechanisms assure data integrity.
MakeYourWP's hosting uptime guarantees website accessibility. MakeYourWP maintains a stable hosting infrastructure to minimize downtime and disturbances for your website visitors.
MakeYourWP provides a variety of useful plugins, such as contact forms, SEO optimization, social network integration, and performance optimization, with their pre-made website themes.
Yes. Adding new plugins to your site is possible with MakeYourWP. You may find a variety of useful plugins to add functionality to your site in several categories, including e-commerce, analytics, security, and more
Yes. MakeYourWP fully embraces the concept of third-party integration, since you get full access of the wordpress admin. Using plugins or custom code, you can easily link your website to your favourite external tools like email marketing providers, CRM systems, payment gateways, and more.
MakeYourWP templates let you quickly customize colours, fonts, photos, and layouts. Add or delete sections, customize navigation menus, and add features to meet your needs.
Yes, MakeYourWP supports custom domains. Their technology lets you link your current domain or buy a new one, giving your website a professional address.
MakeYourWP makes adding your logo and branding easy. Upload your logo to the customization settings and change its location and size. Colours, fonts, and designs can be customized to match your brand.
Yes. All MakeYourWP templates are mobile-responsive. They automatically adjust and show appropriately on multiple devices and screen sizes, offering a smooth and optimized surfing experience for smartphone and tablet visitors to your website.
MakeYourWP simplifies online shop setup and management. They provide simple interfaces to add items, establish prices, manage inventory, and specify delivery choices. You may also trademark the shop layout and style.
14 day money-back guarantee.
If you are not happy with our services for whatever reason, we'll refund your payment. No hassle, no risk.