In today's Internet-driven world, a website is essential for every established business or community organisation. Even so, many individuals find coding and web design to be scary. The good news is that nowadays, it's feasible to construct a website online, even if you don't know how to code. In this post, we will discuss various strategies on how to create a website without coding. We will go through various options, from content management systems to drag-and-drop editors, that will help you get your website up and running fast without learning any code.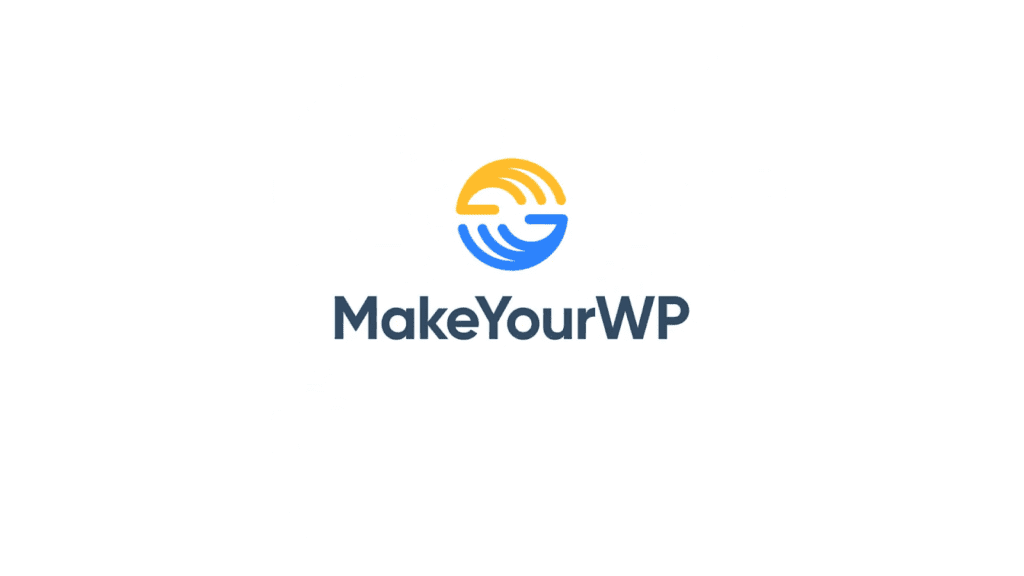 How to Build a Website Without Coding – Using MakeYourWP
How to create a website without coding? The answer to this question is to make use of "MakeYourWP". MakeYourWP is a web platform that doesn't need users to know how to code. It has a straightforward drag-and-drop interface that makes building a website a joy.
MakeYourWP makes it possible to launch a website in minutes, with no prior knowledge of HTML, CSS, or other such coding languages required. There are many stylish options available. Modifications may include everything from a simple contact page to full e-commerce capabilities.
If you want a website but don't know how to code, MakeYourWP is your best option. It's cheap, has many functions, and doesn't need any technical know how to use. If you are prepared to learn how to make a website without knowing how to code, let's begin!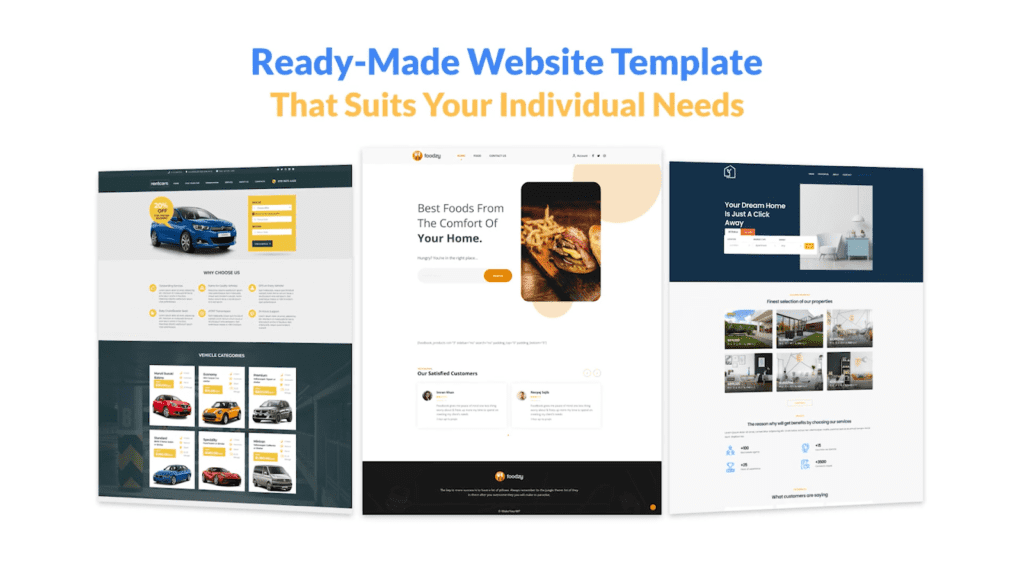 How to Make a Website Without Coding?
Building your own site need not be an expensive or time-consuming endeavour. Websites can be made even if you don't know how to code. All you have to do is follow these first four steps if you want to create a website but don't know how to code.
Choose Your Preferred Medium: WordPress is only one of several content management systems (CMSs) out there. Consider the upsides and downsides of each possibility before making a final decision.
Make a Domain and Hosting Choice: The domain name you register will serve as the address people use to visit your website. When you've settled on a domain name, you'll need to invest in hosting or storage space on a server where your website's data may be accessed by the public.
Design Your Site: This is the fun part! You can either use a pre-made template or design your site from scratch.
Publish Your Site: Once you're happy with it, all that's left to do is hit the "publish" button and make it live for the world!
Reason for Choosing MakeYourWP
MakeYourWp is a great option for creating an online presence for a number of different reasons.
The first is that it is a really intuitive system. It may be used by anybody without knowledge of programming. You may simply drop the components you need onto your website and modify them to fit your requirements.
Second, using MakeYourWp's many customization options, you may give your website a look that's all your own. You may express yourself freely among all these possibilities.
Finally, the price of MakeYourWP's platform is really reasonable. In case you discover that you need additional features or storage capacity later on, the pro plan is always an option. Because of this, it is a great choice for individuals trying to save money.
Advantages of Purchasing MakeYourWP
Have you ever wished there was a way to make your WordPress website stand out? If so, then purchasing MakeYourWP is the perfect solution for you. MakeYourWP will allow you to customize your WordPress website in seconds. It is designed with ease of use in mind, meaning that even the most inexperienced user can get up and running quickly. Here, we'll explore some of the advantages of purchasing MakeYourWP and how it can help you create a stunning website in no time!
👉No Separate Hosting Provider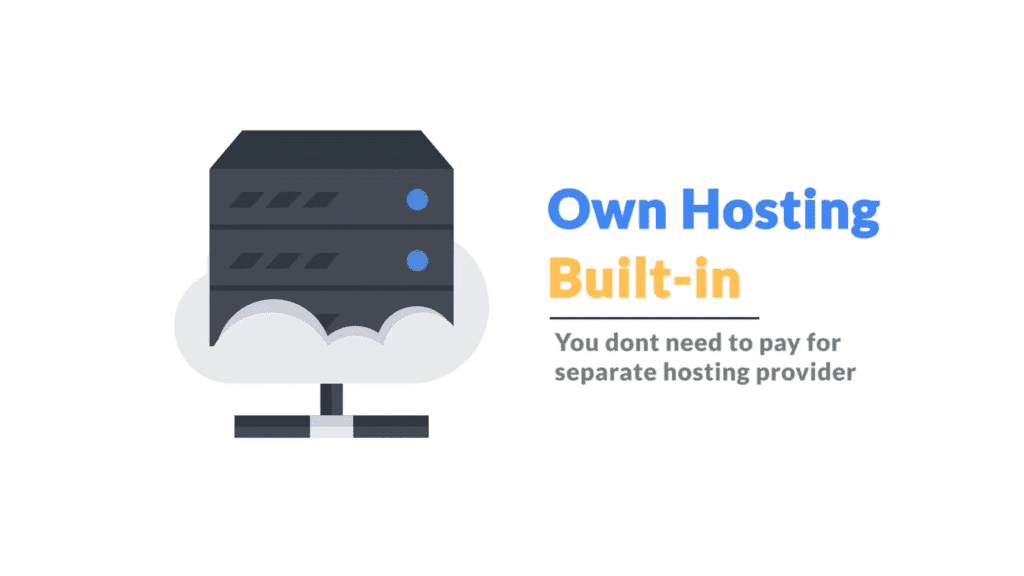 One of the benefits of making the investment in MakeYourWP is that you won't have to shell out extra cash to a third-party hosting service. When you sign up with MakeYourWP, you'll immediately have access to a subdomain and web hosting for your website. As no other hosting provider is required, you may save money in this regard.
👉No Web Developer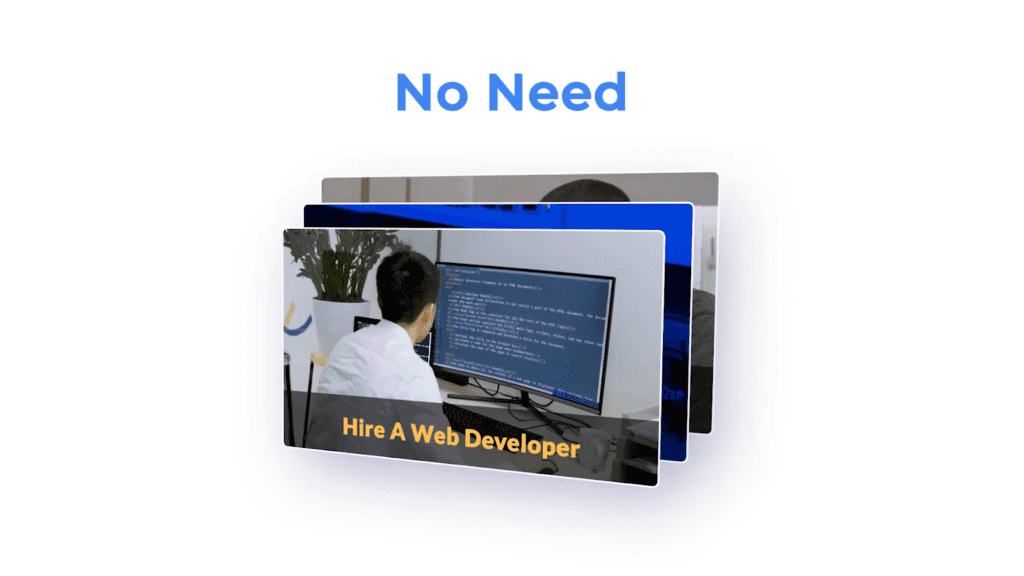 With MakeYourWP, there is no need to wait for a web developer to build your site. You can get started immediately. You can purchase a theme and have your website up and running quickly. Along with this, when you hire a web developer, you are giving them control over your website. With MakeYourWP, you are in control of every aspect of your website. You can make changes and additions whenever you want without relying on someone else.
👉No Tech Savvy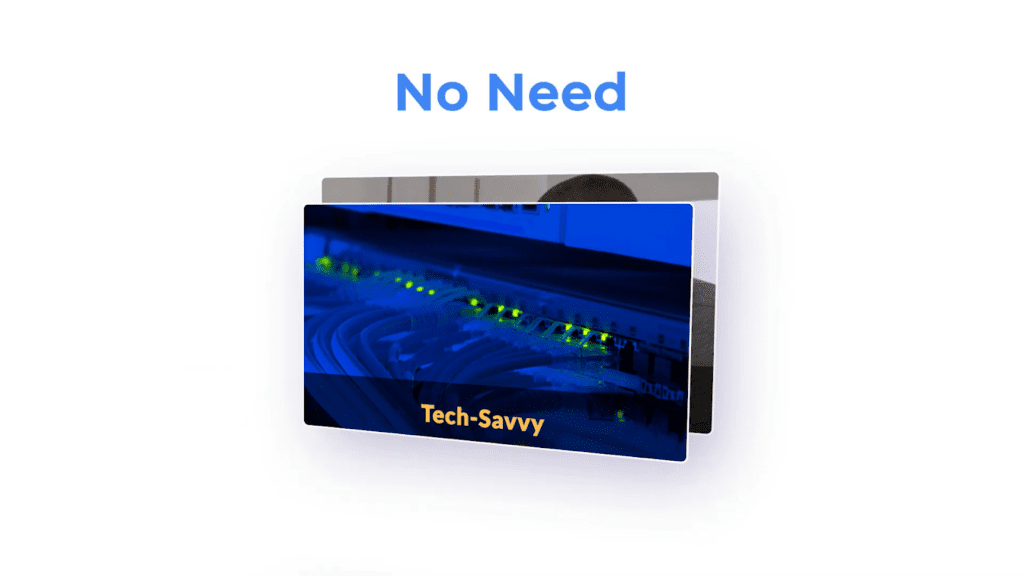 MakeYourWP has several benefits, even if you're not very computer skilled. The interface has been made as simple as possible, so you won't need any specialised expertise to get the most of the platform. Since it's an integrated package, you'll have everything you need to design a polished website right at your fingertips. And if you have any questions or concerns, our team is here for you 24/7.
👉No Mental Work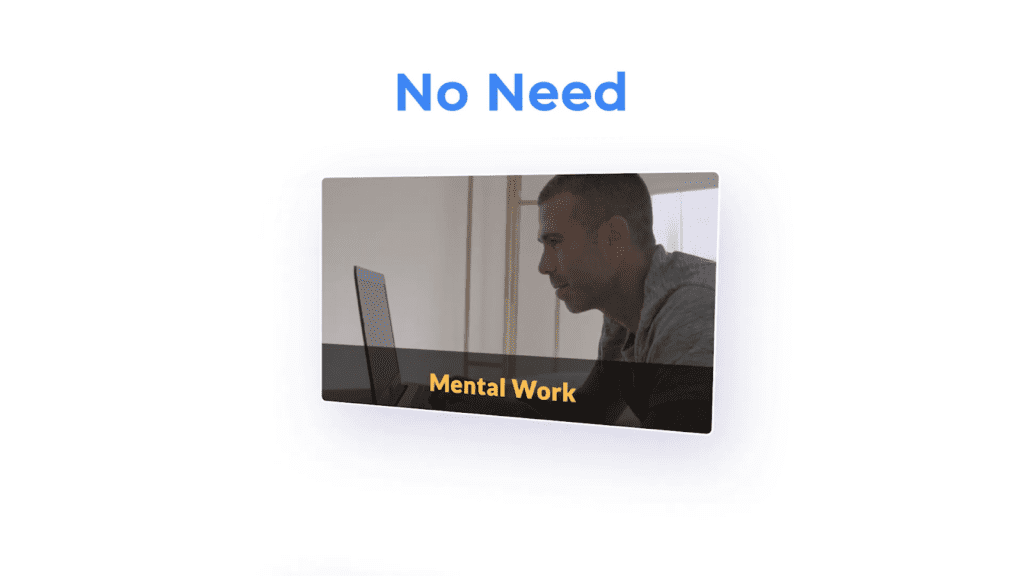 The fact that you won't have to put in any mental effort to get started is just another reason to buy MakeYour. Our MakeYourWP service does all the hard work for you. To help you get started without any learning curve or messing about, the themes are designed to be very user-friendly and straightforward.
You can be certain that your site will look great across all devices thanks to the responsive nature of all the available themes. Also, our helpful customer service staff is here whenever you have a question or concern.
👉No Guesswork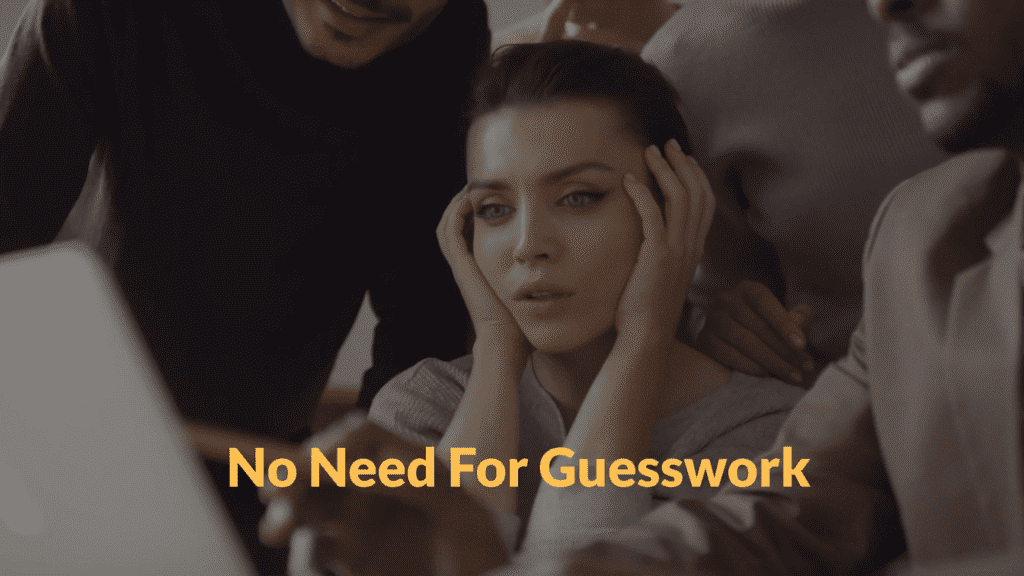 You know you're receiving a high-quality service or product from MakeYourWP. No need to take a chance on whether or not the product will meet your requirements; if you're not happy with MakeYourWP, you can get your money back. The product may be returned for a full refund if you are unhappy with it at any time within the first 14 days.
Furthermore, MakeYourWP provides free upgrades and support for the rest of your life. As a result, you may get the most recent version of the product whenever an update is released, at no extra cost. This ensures that you will always have access to the most recent version of the product.
The methods of promoting and managing companies also change as technology advances. Owning a website is crucial for every company nowadays. What if, though, you just don't have the time or means to make one from scratch? The people who are thinking to start an online business, the first question that comes in mind is "How to Create a website without coding?" MakeYourWP fills this need. MakeYourWP offers user-friendly, pre-built website themes that can be modified with no effort. MakeYourWP's limited selection of premade website themes includes the following:
Online Course Website
You may start from scratch when making an online course website, or you can utilise a pre-made design. MakeYourWP is an outstanding solution if you go with the latter strategy.

Real Estate Website
Listings for available homes for sale or rent may be found on a professional site. In certain cases, it may also provide details on linked firms, such as real estate brokerages and construction companies. If you want your real estate firm to seem professional online, use a template.



Food Ordering Website
Our food-ordering website templates are ideal for any restaurant, cafe, or other company in the food industry. The capabilities and functionality required to begin accepting online purchases are built in. You may quickly and simply create a website that looks and functions like it was designed by a web design firm using these templates.


Freelancer Website
There are many freelancer website templates available on MakeYourWP. Each template is designed to help you showcase your skills and services and attract new clients. Choose a template that highlights your strengths and makes it easy for potential clients to contact you. You can also use our template categories to find your business's perfect freelancer website template.


News Website
If you're looking for a pre-made website template to get your news website, then MakeYourWP has a great selection to choose from. With the template available on MakeYourWP, there is sure to be one that is perfect for your needs. So if you are ready to launch your own news website, check out the templates selection at MakeYourWP.

Tour Travel Booking Website
Developing a website for scheduling tours doesn't have to be difficult or costly. A website may be created fast and simply with the help of a template. A well-designed, fully-functional website for booking tours and other forms of travel may be yours with just a little bit of work. Hence, there's no need to hold off. This is the time to begin.


To get more MakeYourWP readymade website templates and their details, click here.
Ready-made website templates from MakeYourWP are a great way to get a stunning and professional website. With the ready-made options, you can save yourself the hassle of creating your design. These templates are easily customizable, so you can make them your own without any coding skills needed! Plus, they are affordable too, so anyone with any budget can find something that works for their business or blog. Take advantage of these fantastic ready-made website templates today and start building an incredible online presence right away!
This is all about how to build a website without coding with the help of our readymade website template MakeYourWP!
To get more updates, stay tuned with Website Learners!
FAQs – How to Create a Website Without Coding
Can I create a website without coding?
Absolutely! At MakeYourWP, we have a wide selection of ready-made website templates designed to make creating a website easy and straightforward. Just choose one of our templates and get started in minutes. Along with this, our templates are optimized for mobile devices, so you'll be able to create a modern and responsive website that looks great on any device. Start building your dream website today with MakeYourWP.
How to design a website without coding?
Build a website without knowing how to code with the aid of MakeYourWP. MakeYourWP's pre-built website templates are intuitive and simple to modify, so you can launch a professional site in no time. Features like hosting, security, and more are included with every one of our designs.
How much does it cost to create a website using MakeYourWP?
Build your ideal website with MakeYourWP for as low as $19 per month. You may build a site from scratch or use one of many available templates that have already been optimised for search engines and performance. When you work with us, you'll have access to a wide range of complementary services, including domain name registration, web hosting, and more.
How do I add images and videos to my website using MakeYourWP?
If you have a MakeYourWP website, adding media like photos and videos is a breeze. All you have to do is open the template editor, pick 'Image' or 'Video', upload your chosen file, drag it into position, and press 'Publish'.
What kind of support and resources are available for MakeYourWP users?
We offer comprehensive support and resources for MakeYourWP because we want our users to have a positive experience. Please feel free to contact our Support Team at any time, day or night, with any queries or issues you may be having. In addition, there is a documentation area where users may read about and view tutorials for certain capabilities, as well as get answers to frequently asked questions. Customers who wish to add an unique touch to their websites may make advantage of the free themes we provide.