Are you looking to build a professional online presence for your travel agency but don't know where to start?
A ready made travel agency website can assist you in building your business online without technical knowledge.
In this article, you'll learn:
Why having a website is crucial for travel agencies today
How to choose the right ready made travel agency website platform
Steps to customize the template for the travel and tourism industry that fits your brand
Building a good travel agency website doesn't have to be difficult or expensive. With the right platform, you can have a stunning and great website up and running quickly. Let's get started!
Why Your Travel Agency Needs a Website
Nowadays, well-designed travel agency websites are necessary for businesses looking to grow. Here are some key reasons why your travel agency needs its website:
Showcases your brand and offerings – A website lets you present your travel agency's unique style and travel products to potential clients. You can highlight your value proposition and key differentiation.
Enables you to reach more customers online – Many travelers prefer booking trips through agency websites rather than visiting physical stores. A website greatly expands your reach.
Builds credibility and trust – An impressive, professional website establishes your business as a legitimate, credible service that travelers can trust. This gives you a competitive edge.
Allows 24/7 availability – With a website, customers can access your services and make inquiries anytime, anywhere. No need to be limited to office hours.
A well-designed, functional website is essential for travel agency to engage with digitally savvy travelers today. Let's look at how to select the right ready-made website for your business.
Factors to Consider When Choosing a Ready-Made Website
With hundreds of best travel agency websites, how do you select the right one? Here are key factors to keep in mind:
Design and Appearance
Is the overall travel agency website design attractive and suitable?
Is the color scheme and font professional yet unique?
Are page layouts clean, uncluttered, and visually appealing?
Features and Functions
Does it have the booking system, payment handling, Search Engine Optimization (SEO tools), and other features your business needs?
Is the website set up to make sales and get leads?
How easily can customers find their way around the site and make reservations?
Option for Customization
Without having any coding experience, is content editing simple?
Does it permit altering design components like colours, fonts, and logos?
Can you add, delete, or alter web pages as needed?
Technical Requirements
Are the platform's building techniques and standards up to date?
Does the platform provide trustworthy hosting, maintenance, and security?
Does it enable integration with tools and applications from other parties?
Cost
Does the price fit within your budget's limits?
Beyond the price of the original purchase, are there any ongoing expenses?
Does the investment make sense based on the benefits, help, and ease of use?
Customer Service
Is timely, responsive support offered?
Are they given resources and training materials?
Does there exist a lively user community that exchanges advice?
You can find an answer that meets your most important needs by comparing choices on these points.

Ready to find the perfect travel website and get your business found online? Let's get started!
Step-by-Step Guide to Use a Ready Made Travel Agency Website
We'll now go through the step-by-step procedure for getting a ready made travel agency website, modifying it, and publishing it.
We discovered that MakeYourWP is the greatest option to build up your travel agency website with the proper solution and consideration of all the aforementioned factors. You can increase reservations and swiftly develop your brand's internet presence.
Step 1: Get and Launch Your Website
To get started, go to the "MakeYourWP" website first.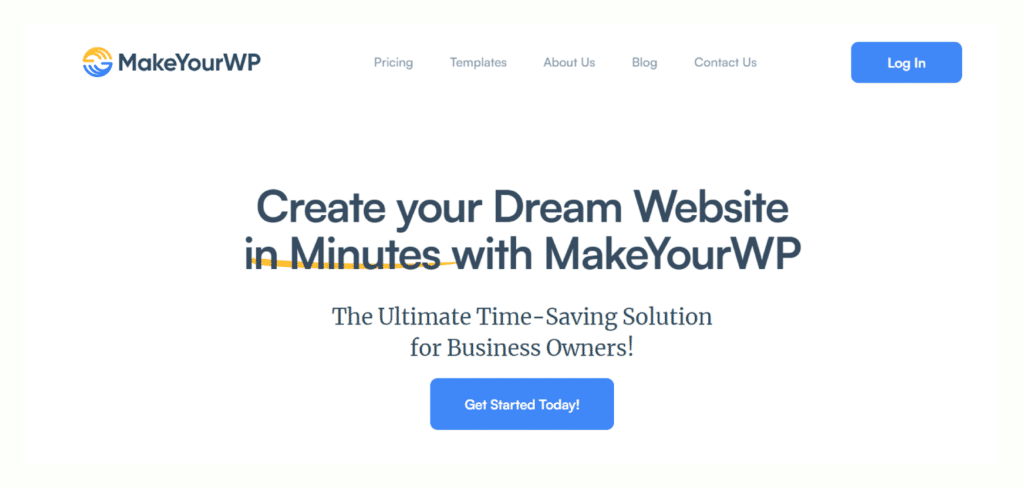 Under the "Templates" tab, you may discover a template for tours and travel websites.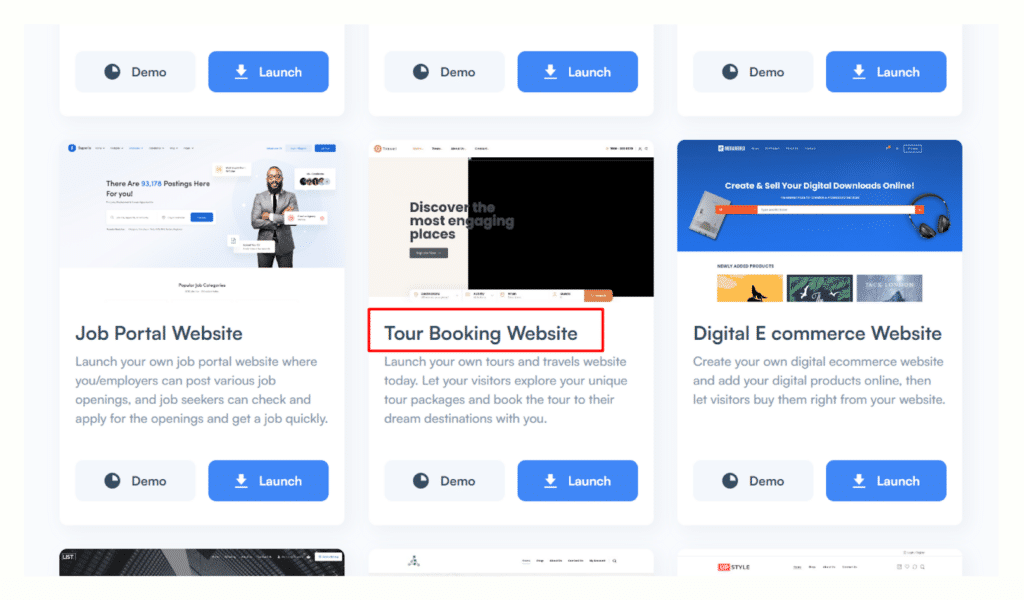 Click "Demo" to see the webpage preview.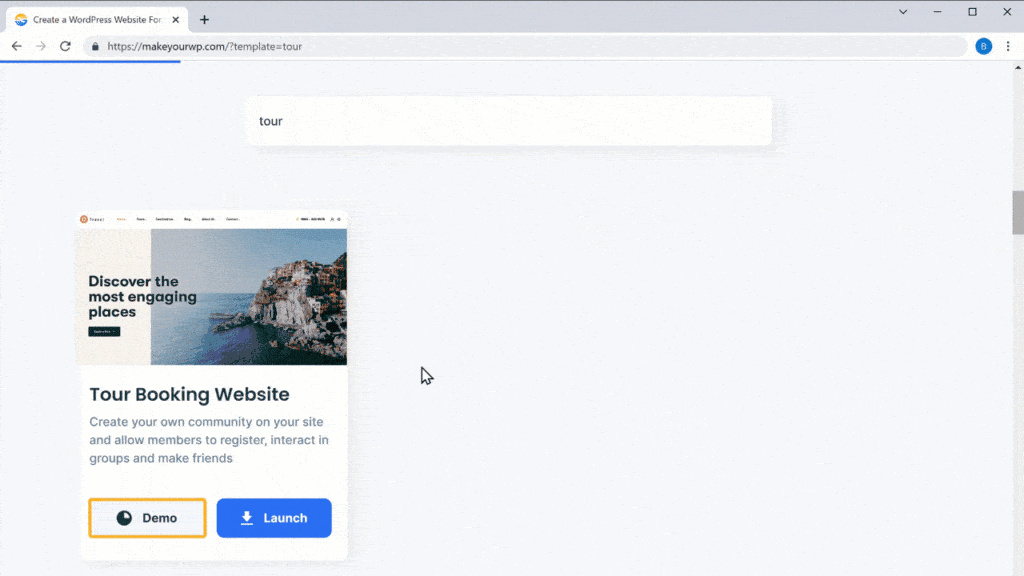 Click "Launch site" now to get started with the website.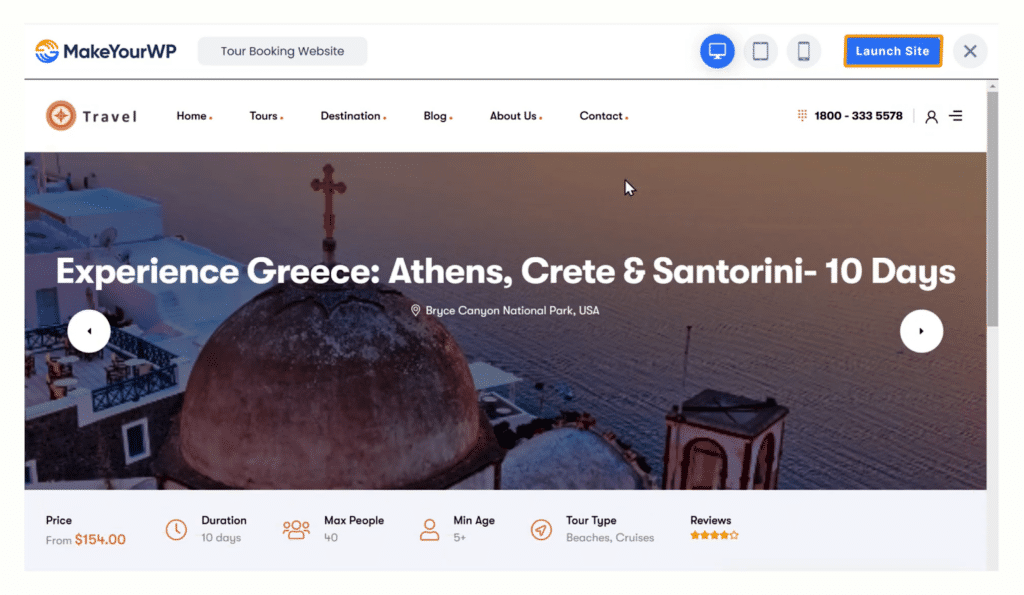 Make payments by entering your information. After finishing, click "Launch new site."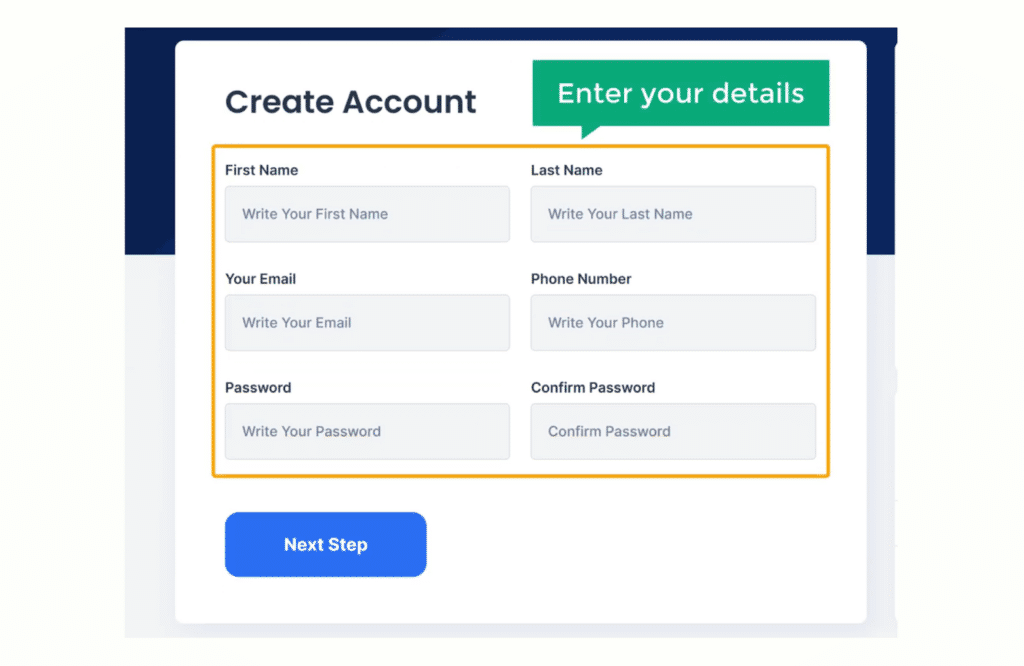 Now, click "Launch new site" again after entering the desired website's URL.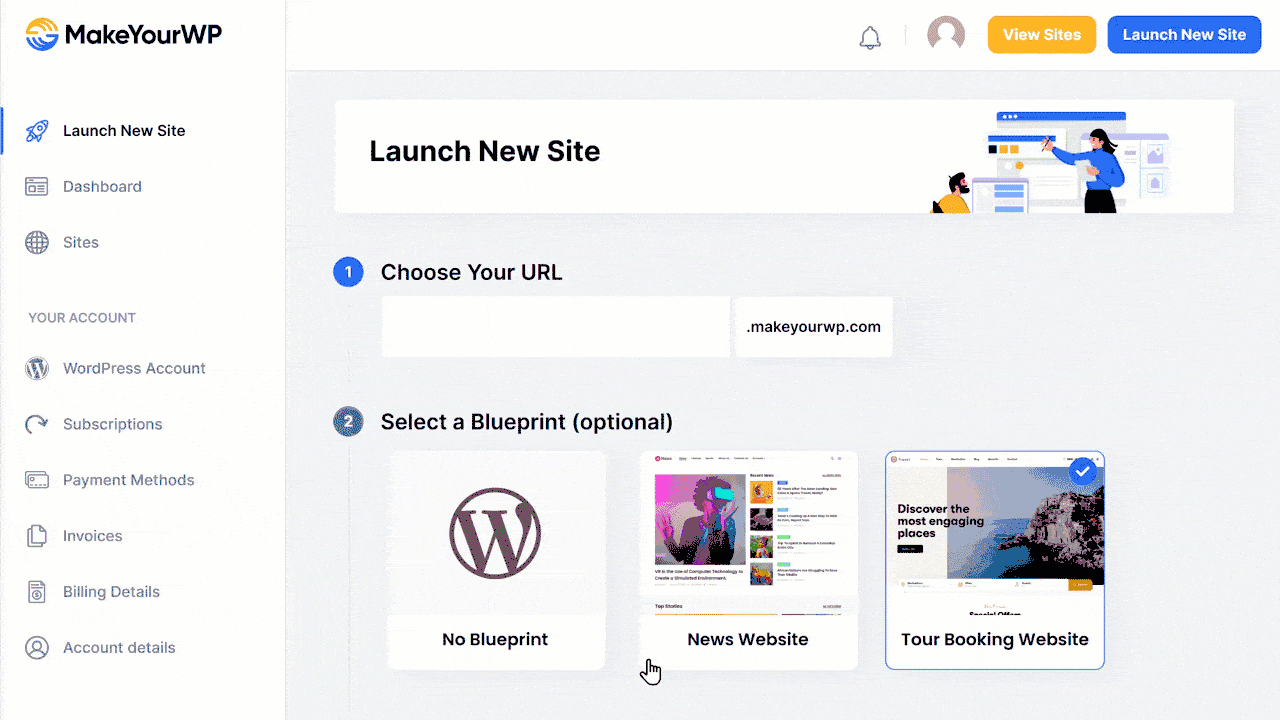 Step 2: Include a Travel Package on Your Website
Click "Admin" to access the WordPress dashboard and add a tour and travel package to your website.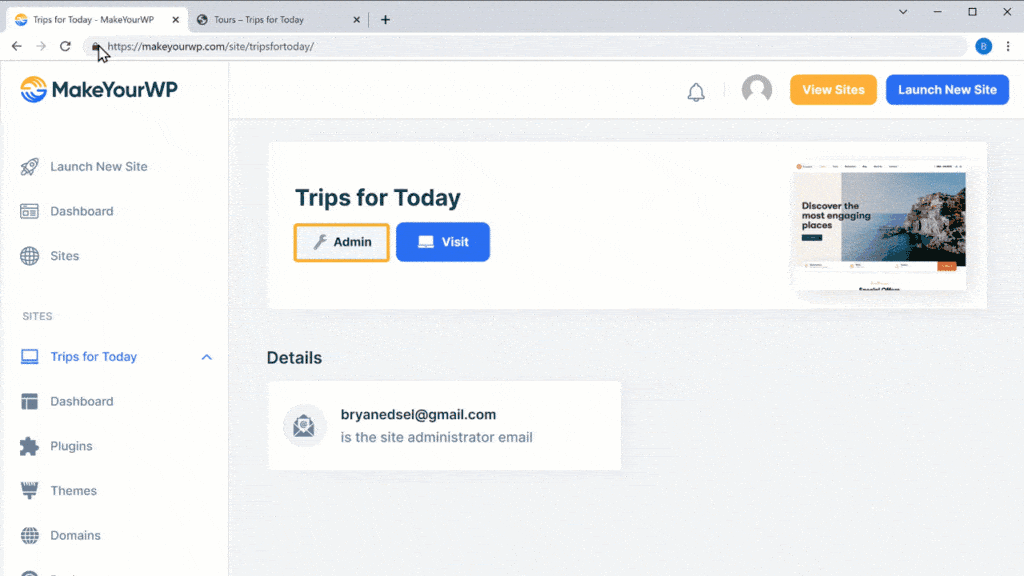 To remove the sample travel packages, Select the packages by choosing "Tours" and then "All tours," then click "Move to Trash."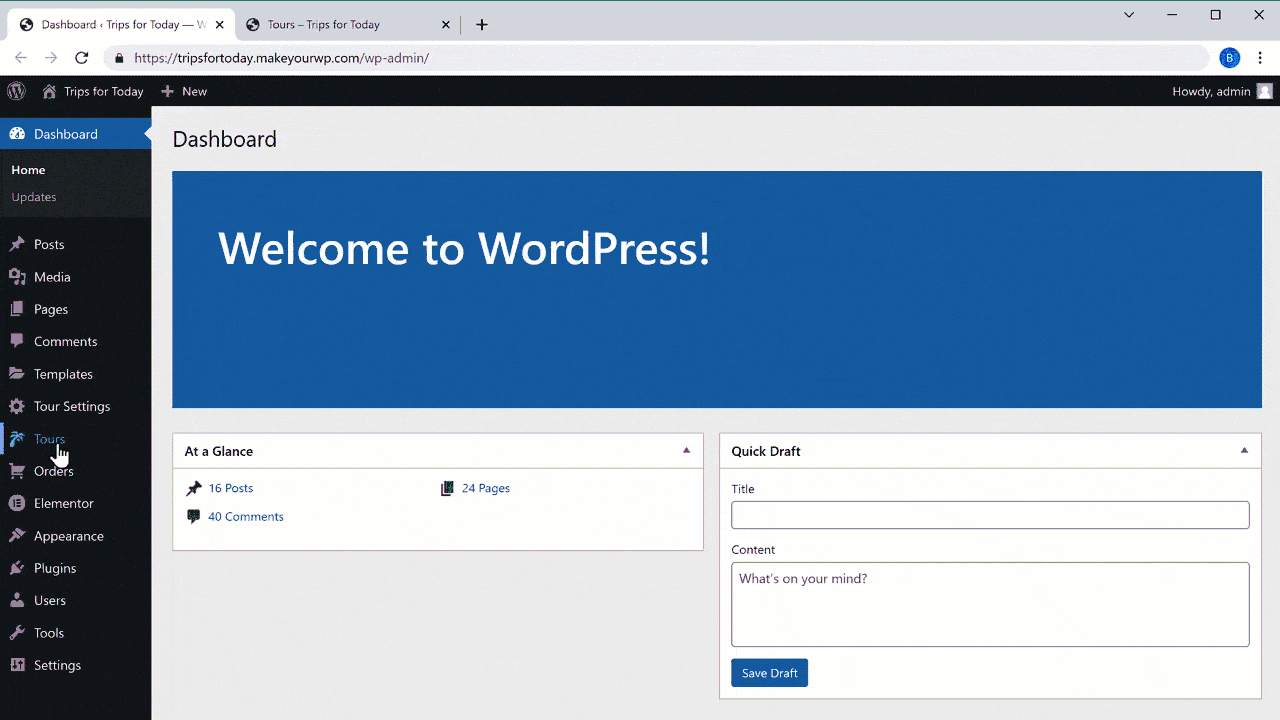 And to include your trip package. Click "Add tour" and fill out the form with the information for your tour.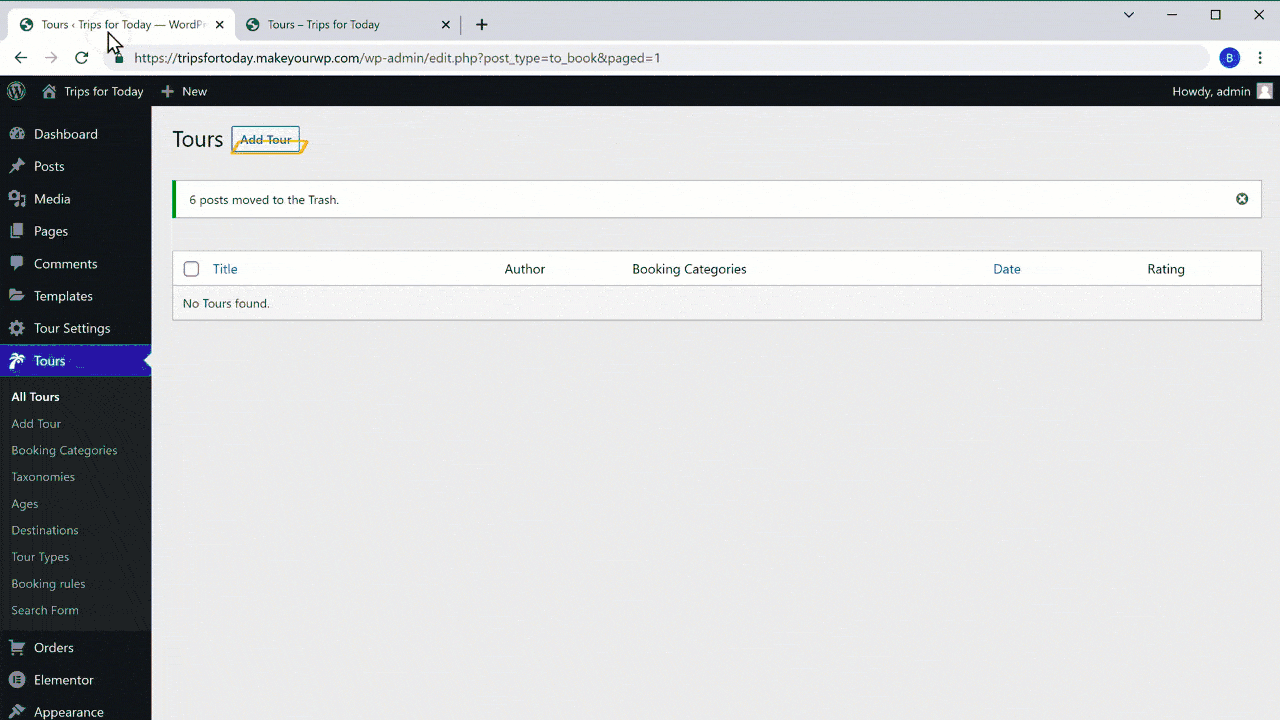 To set a featured image for your page, Click "Set Featured Image" to add the cover image. Enter the specifics of your trip plans in the description field to create a tour plan.
After entering all the necessary information, the tour package will be posted to your website when you click "publish."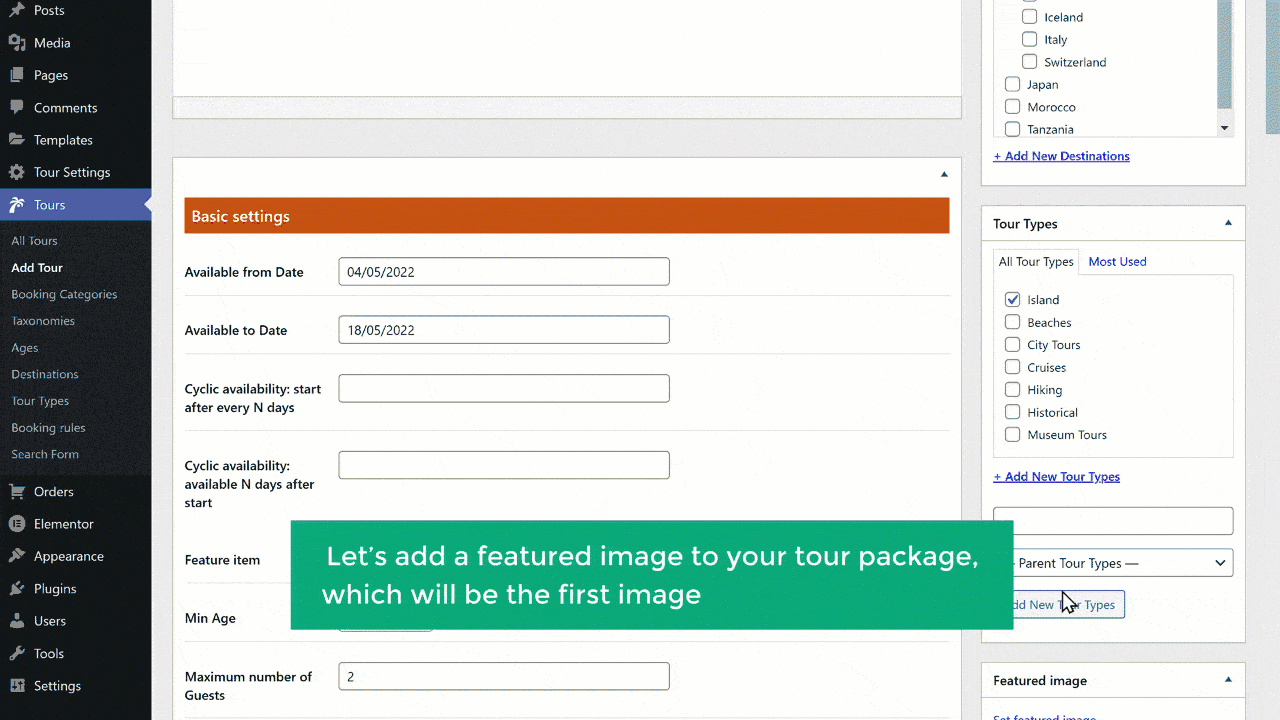 To include the cover images in the slider, "Add or Upload File" under the "Slideshow Images" and update it.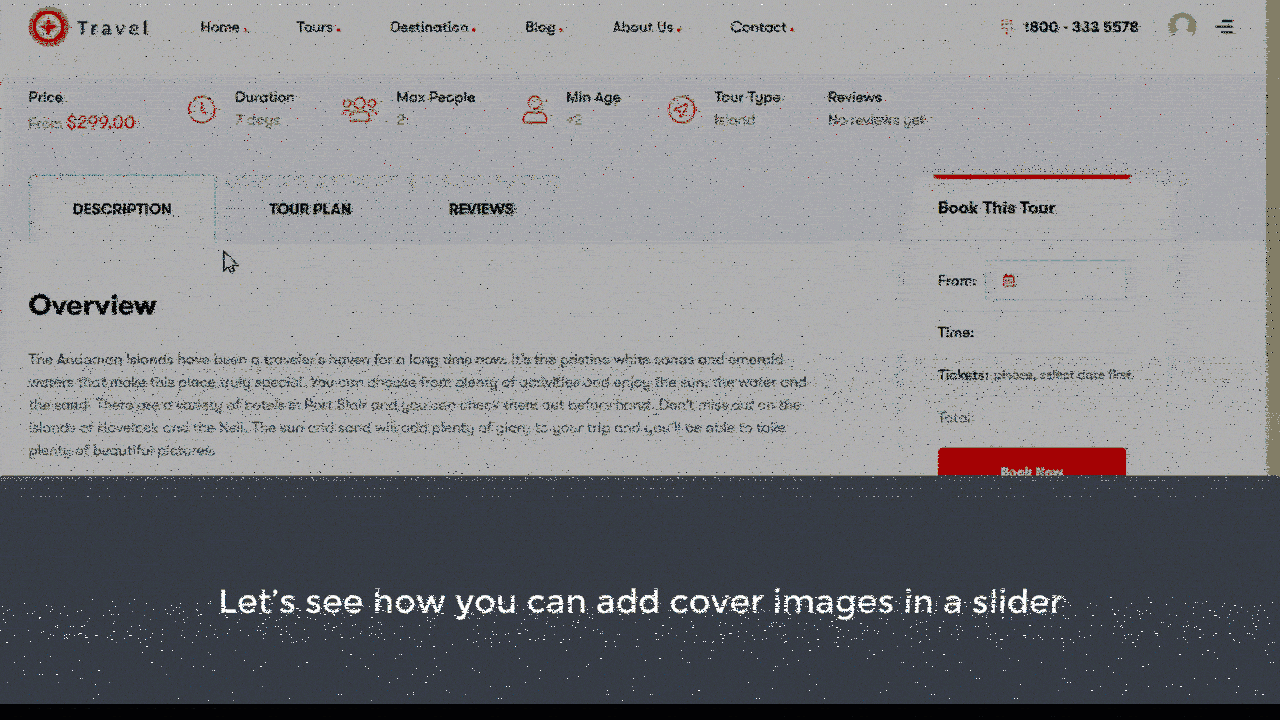 Go to "Taxonomies" and then "Included section" to add a feature to your package.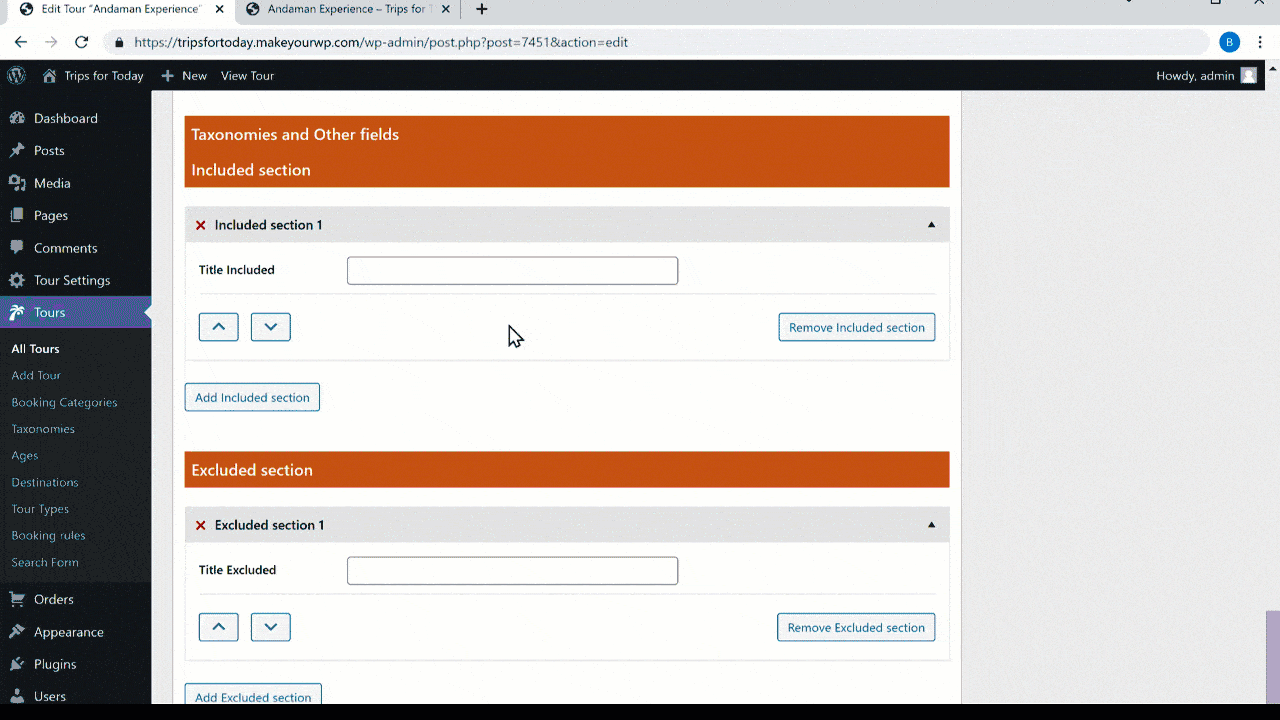 The feature should be included in the excluded area as it isn't part of the package and should be entered similarly.
To alter the currency, Go to the dashboard → Tour settings → BA Settings →Currency. Choose the desired currency and then click "save changes."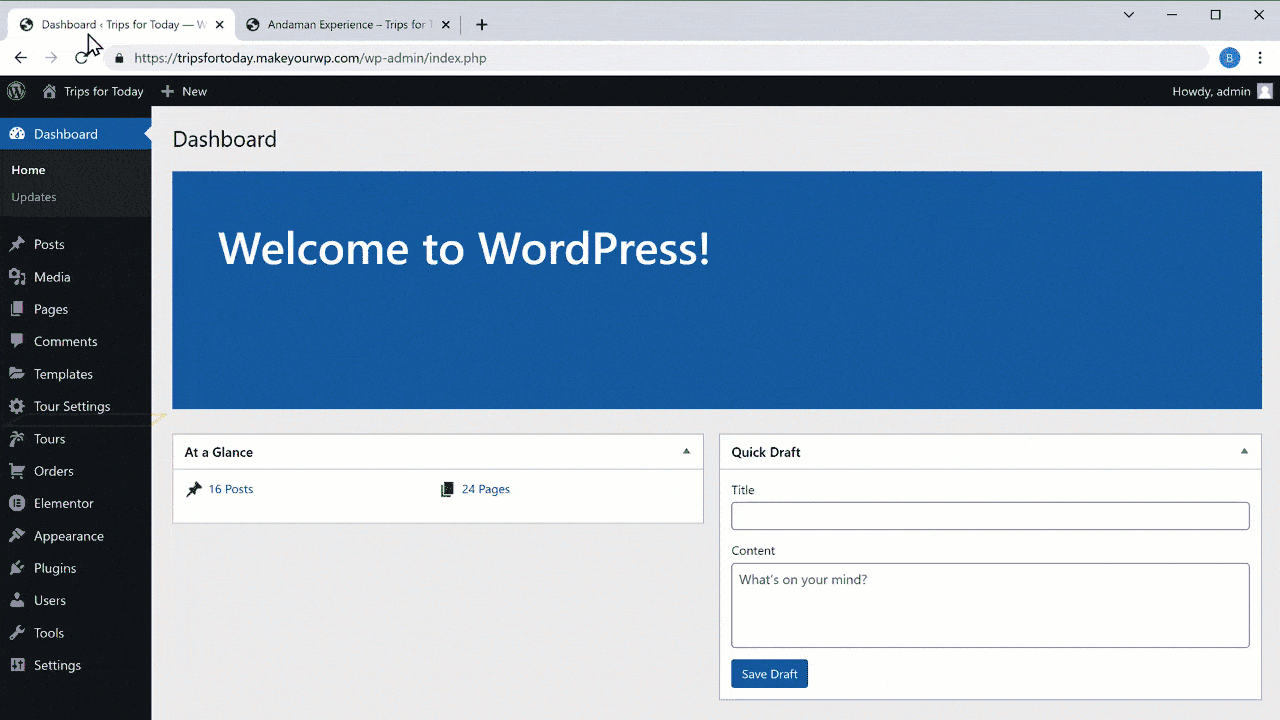 Step 3: How to Set Up Tours on Your Site
Go to "Tours"→"Destinations" to add your place. You will find the default destination there. Simply choose it, remove it, and then add your destination.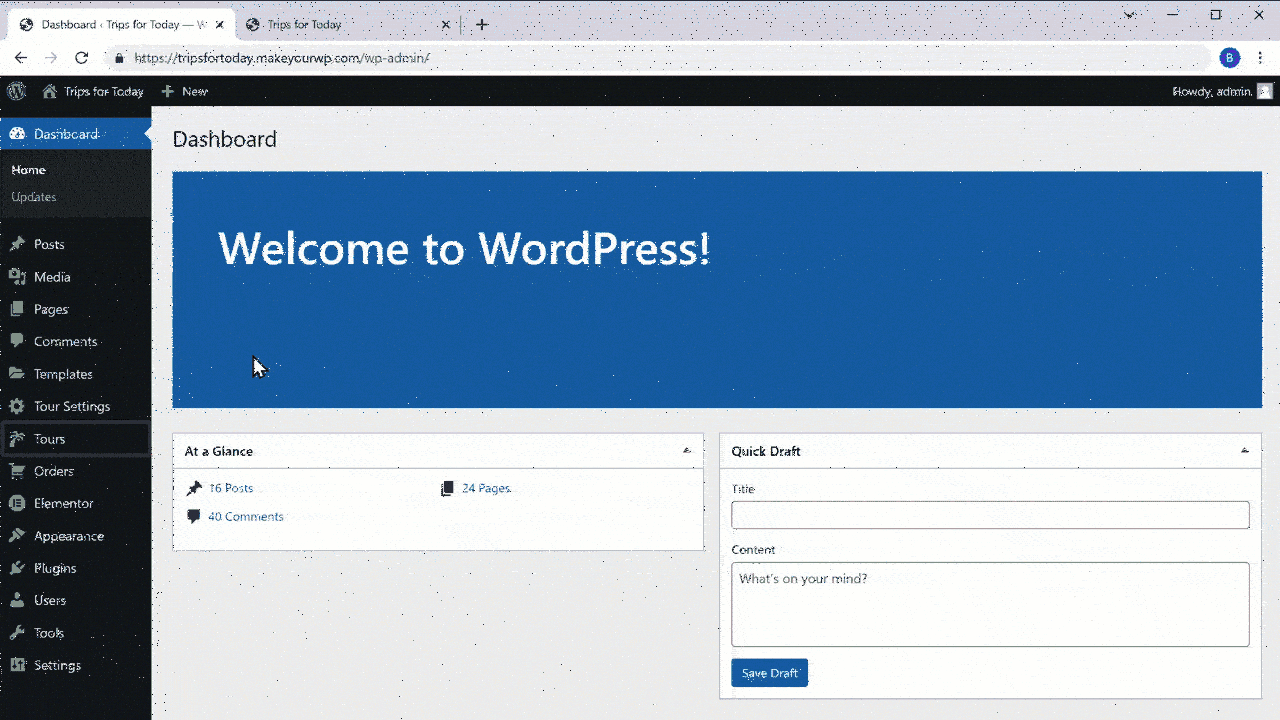 To add a meeting location, Visit "Places"→ "Add place" to add the meeting location and address.
Similarly, add other meeting locations by selecting "Tours" → "All tours". To add a meeting location, go to your tour package, click edit, and then add it.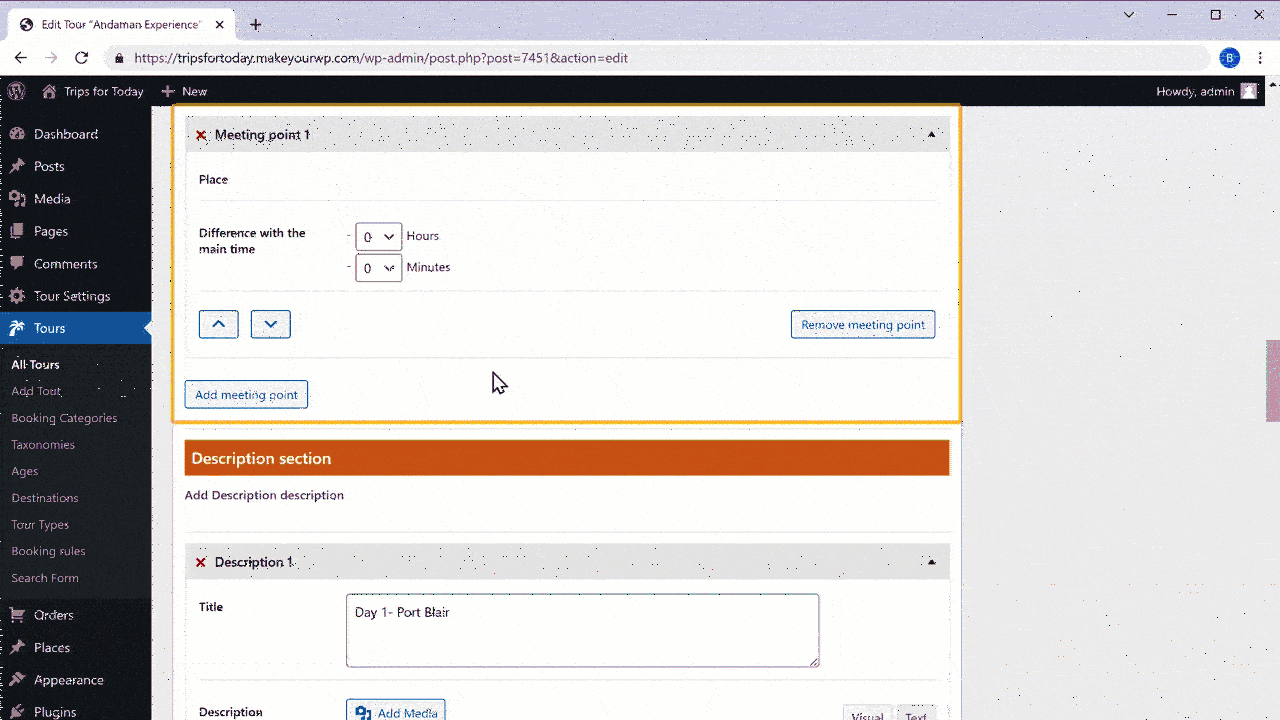 Go to your dashboard and choose "Orders" →"All orders" to check the progress of your order.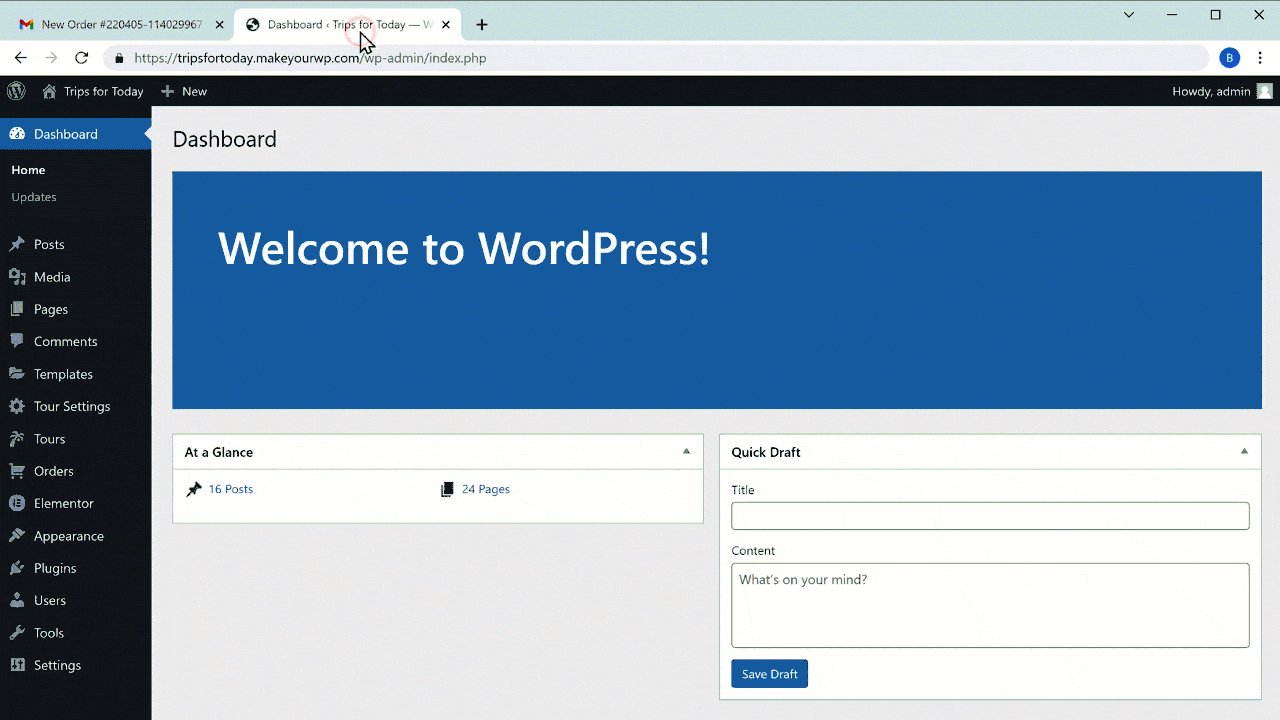 Step 4: Change the Website's Content
Go to the page you want to edit, choose "Edit with Elementor," and then make changes.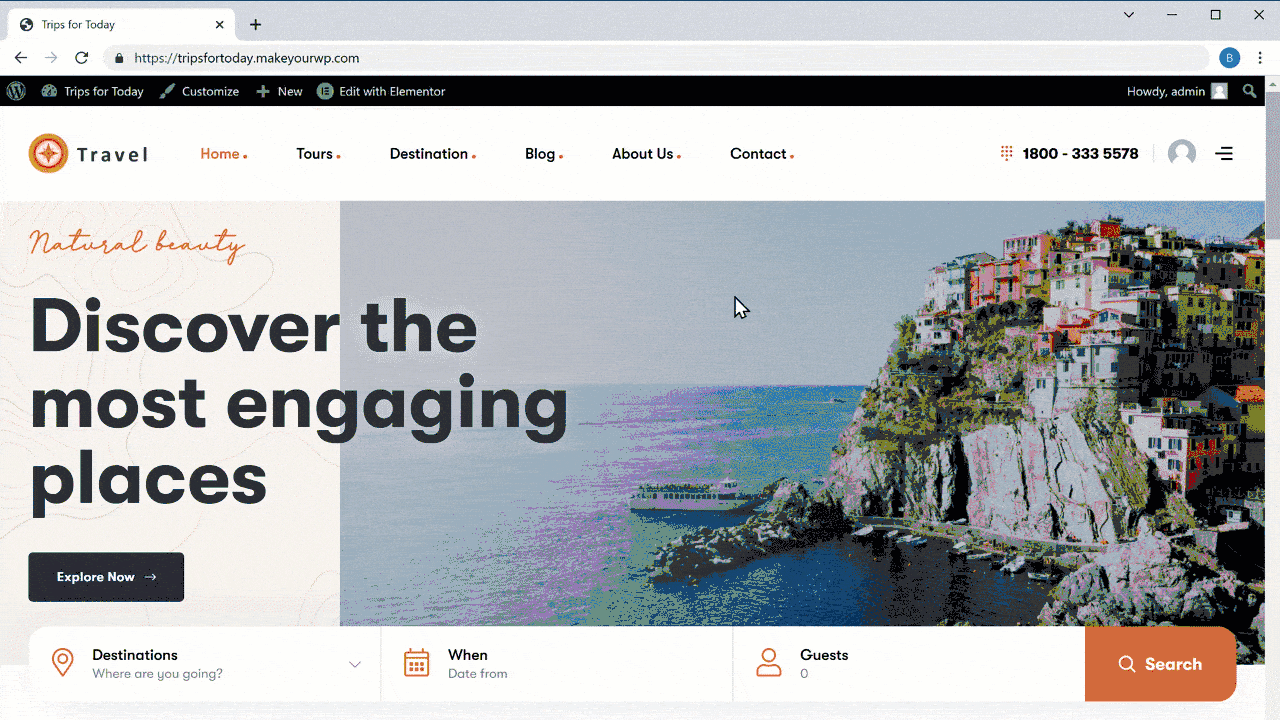 Go to the Customise menu and make the necessary adjustments to the logo.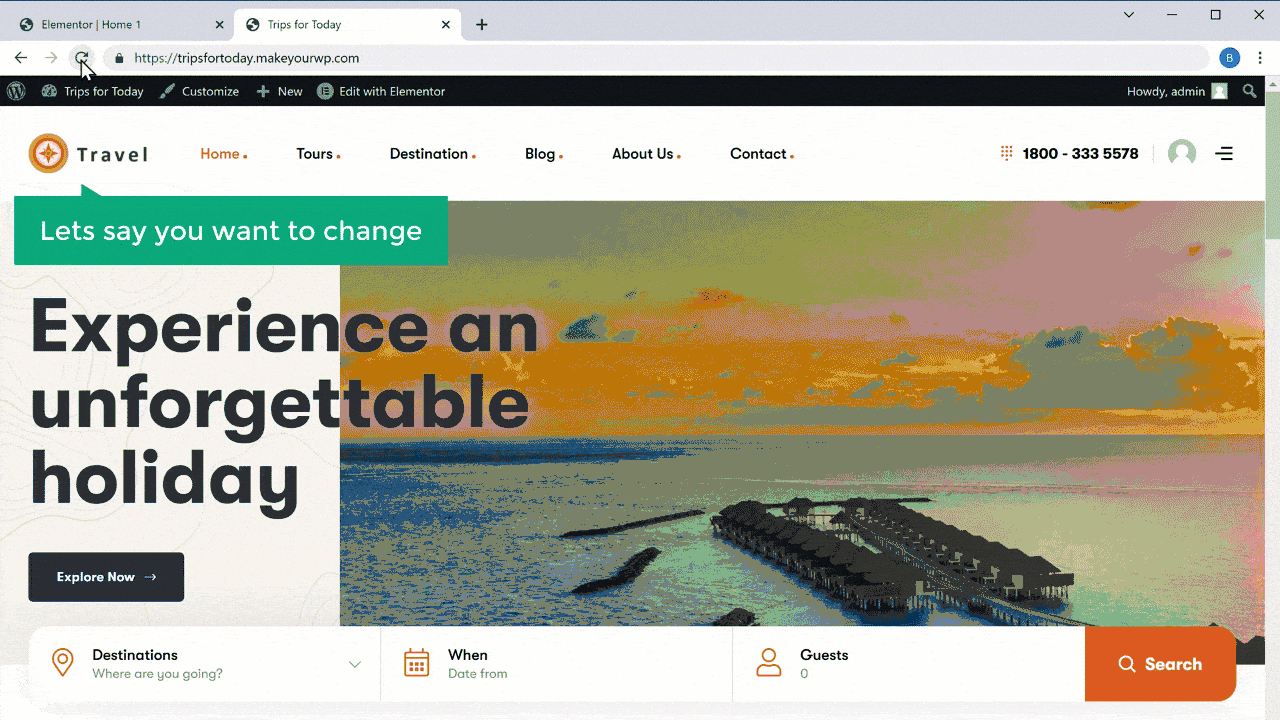 Go to "WebSpaceKit" now to alter the domain name.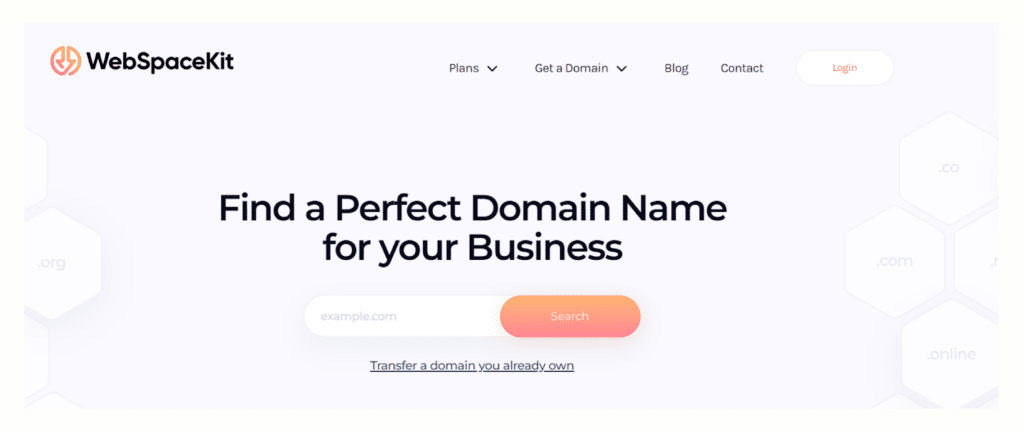 Buy a domain name from WebSpaceKit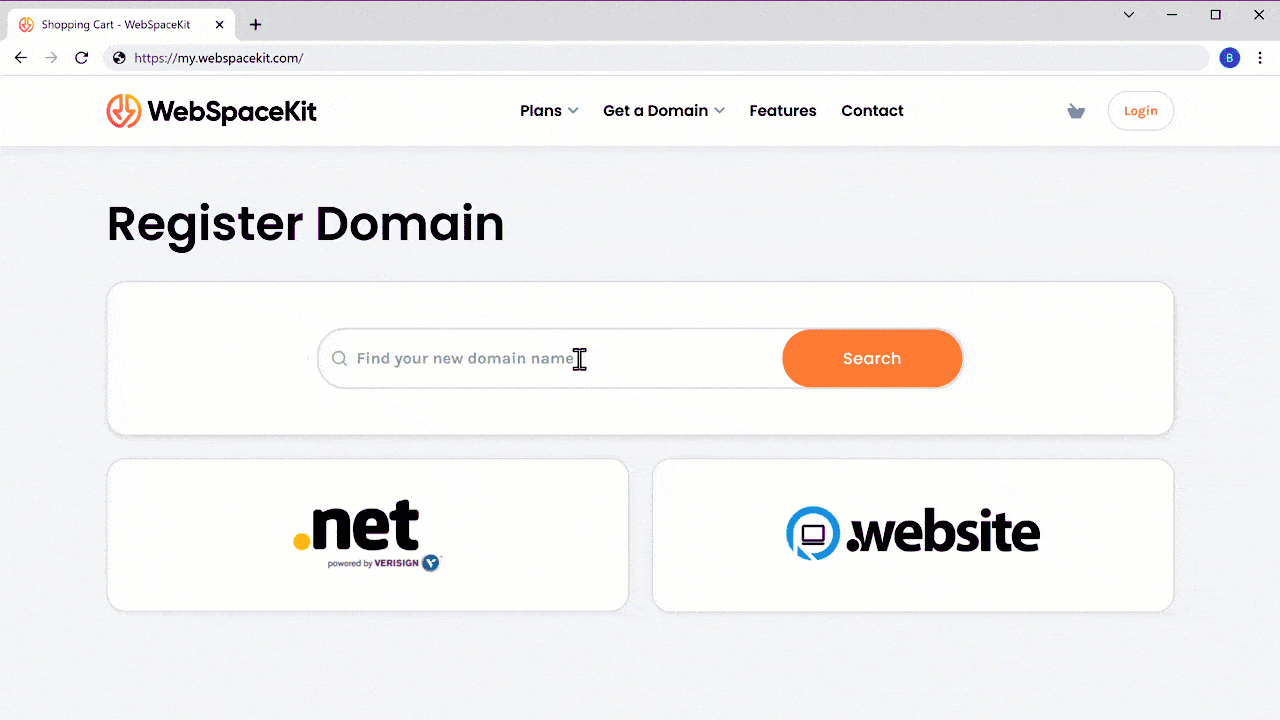 Connect the domain to your website after purchasing it.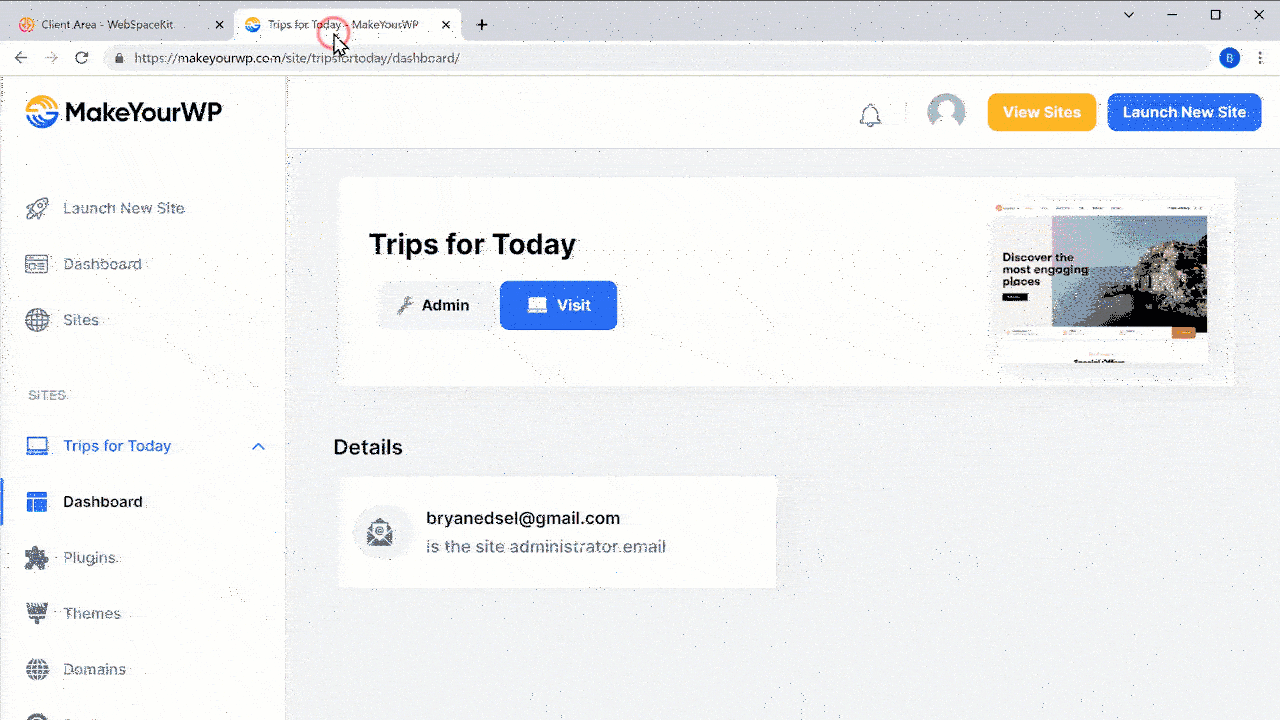 Follow these steps to set up a professional-looking travel website.
Summary Video
For detailed information, watch the video below and subscribe to the channel for more videos like this!
Conclusion
After reviewing the key factors for choosing a readymade travel agency website, MakeYourWP emerges as the ideal solution.
In conclusion, MakeYourWP offers a complete solution for rapidly establishing a good travel agency website with:
Beautiful, expert templates
easy-to-use customization tools
robust features for booking trip
Security and dependable hosting
responsive client service
Outstanding pricing
MakeYourWP is the obvious option for tourism and travel agency businesses looking for a simple but effective online platform for building their brand. You may build a personalized website that turns visitors into satisfied consumers with only a few clicks.
With a MakeYourWP website, you can now stop daydreaming and expand your travel agency!
Explore More:
FAQs on Ready Made Travel Agency Website
What features does the readymade travel agency website have?
The readymade travel agency website from MakeyourWP has pre-designed templates, themes, and plugins to create a fully working travel booking site. It includes responsive design, payment gateways, admin dashboards, hotel, trip, package booking systems, and SEO optimization.
How simple is it to modify a ready-made travel website?
The ready-made travel website's user-friendly drag-and-drop functionality makes it simple to customize. Without coding experience, you may quickly alter the contents, photos, colours, fonts, and layouts. It also provides many customization options to make the website fit your brand.
What payment gateways are integrated?
For receiving payments, the website interfaces with well-known payment processors, including PayPal, Stripe, Razorpay, and others. You may turn on the gateway of your choice.
What subscription options does MakeYourWP provide?
MakeyourWP does provide customizable yearly payment options. This enables access to ongoing website maintenance, support, and upgrades.
How straightforward is it to maintain and update the content?
The MakeYourWP website's backend is simple to use and browse. You may quickly add and change text, photos, and packages without technological knowledge.