Do you want to establish a professional website for your company but lack the technical abilities to design a website from scratch? We will take care of everything for you. We have prepared a list of 17+ ready made WordPress website templates intended exclusively for companies like yours and have included them in this blog.
These templates come with everything you need, from elegant themes and exciting content to practical marketing tools. None of them need you to have any coding experience or technical ability. Why hold off, then? Continue reading to find out immediately how you may improve your internet presence with the ideal option.
Ready Made WordPress Websites from MakeYourWP
Choose one of MakeYourWP's numerous ready made WordPress website templates if you don't know how to code but still need a WordPress website for your company. MakeYourWP offers a wide variety of premade WordPress website themes. You can still make an excellent website from numerous themes and plugins available for WordPress.
You must log in to your MakeYourWP account, select a theme, and install the necessary plugins. Your website allows you to add content and may be customized to meet your requirements. MakeYourWP's ready made WordPress websites are an ideal choice for companies who want a professional website.
The collection of 17+ ready made WordPress website templates found on MakeYourWP can be seen below.
Online Course Website Template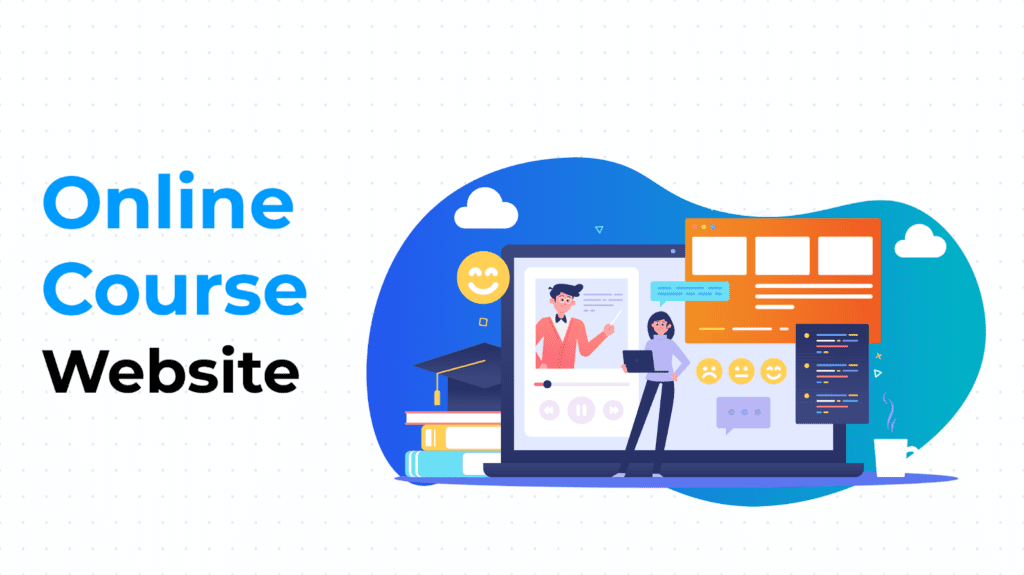 Is there a fast and easy way to create a high-quality, polished website for your online course? Don't bother looking elsewhere. MakeYourWP's template for online classes is the best option. 
The responsive website template gives users a dependable foundation on which to construct a professional-looking website for their training program. This template will allow you to develop a unique course website quickly. And with the included features, such as safe payment processing, the template makes running a profitable online class efficient.
With the online course website template from MakeYourWP, you can provide your pupils with a learning experience that will stand out in their minds for a long time.
Food Ordering Website Template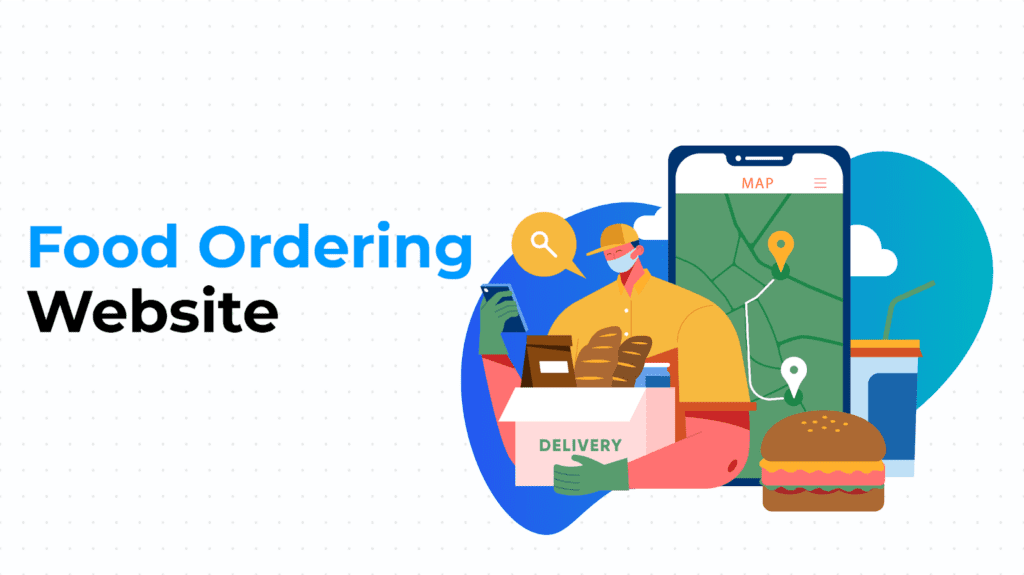 There are many website themes to choose from, but not all of them work well for food ordering websites. A website design for food delivery has to be intuitive and straightforward to use so that customers can easily make orders. It must also be adaptable to various screens, from laptops to smartphones.
The food-ordering website template by MakeYourWP is the best option for your company. Learning is simple and contains everything you need to accept payments and take orders.
Don't wait! Check out MakeYourWP's food ordering website template, and run your food ordering website quickly as possible.
Classified Ads Website Template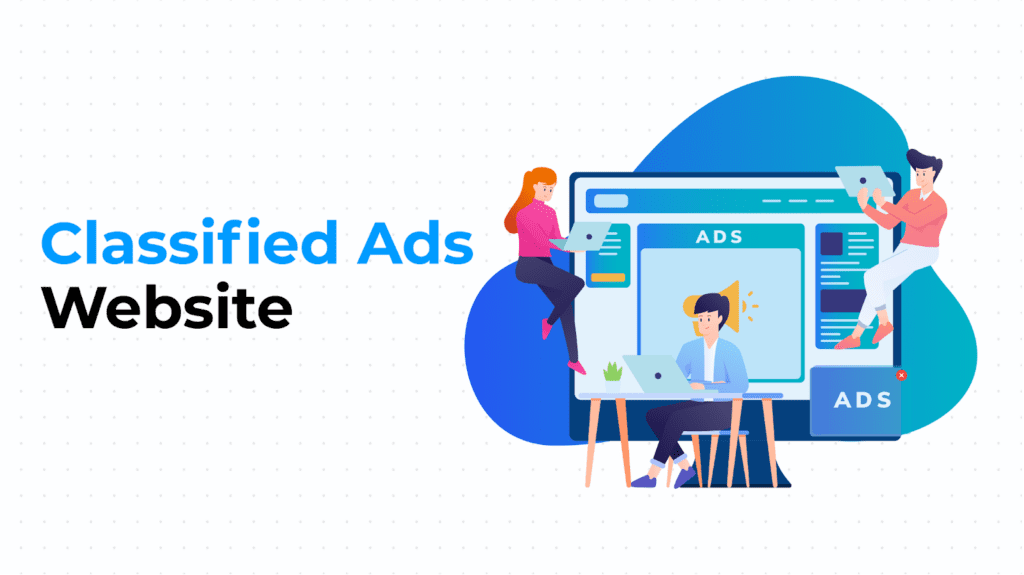 An excellent classified advertising website template is a need if you want to launch a classified ads website. MakeYourWP has many options, and their templates are user-friendly and complete with all the tools you will need to launch a successful classified advertisements website.
The templates make it simple to create a website that aligns with your company's aesthetic. The effectiveness and ease of use of your site may be enhanced by selecting from a number of available options.
You may develop a high-quality classified ads website that will bring in more visitors and sales using their flexible templates and intuitive design tools. If you want to know how to start a classified ads website, click here.
Course Membership Website Template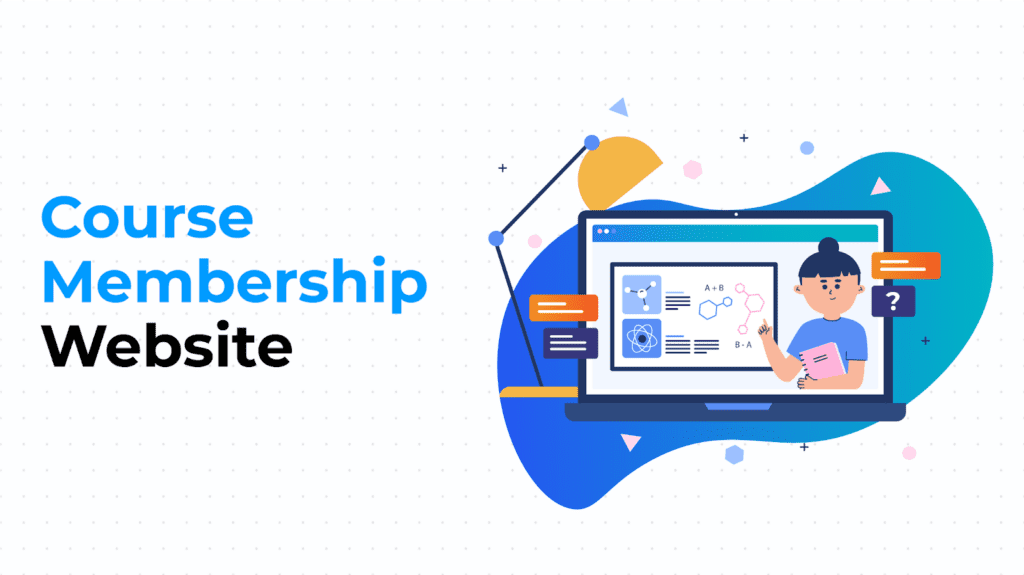 If you need a quick way to create a polished, functional website for your online education classes, a course membership website template is the way to go. The MakeYourWP theme has plenty of great tools that will help you run your classes smoothly, attract more students, and provide them with a great experience while they are taking them.
Use the site's eye-catching visuals and descriptive text to attract new students and market your classes. Simple tools for managing courses, such as adding, editing, and deleting, let you keep track of what is being taught and what has already been taught.
Your courses will look great across all devices because of the responsive design of the MakeYourWP template. Build a course membership website on MakeYourWP for your course to get exposure.
Photography Website Template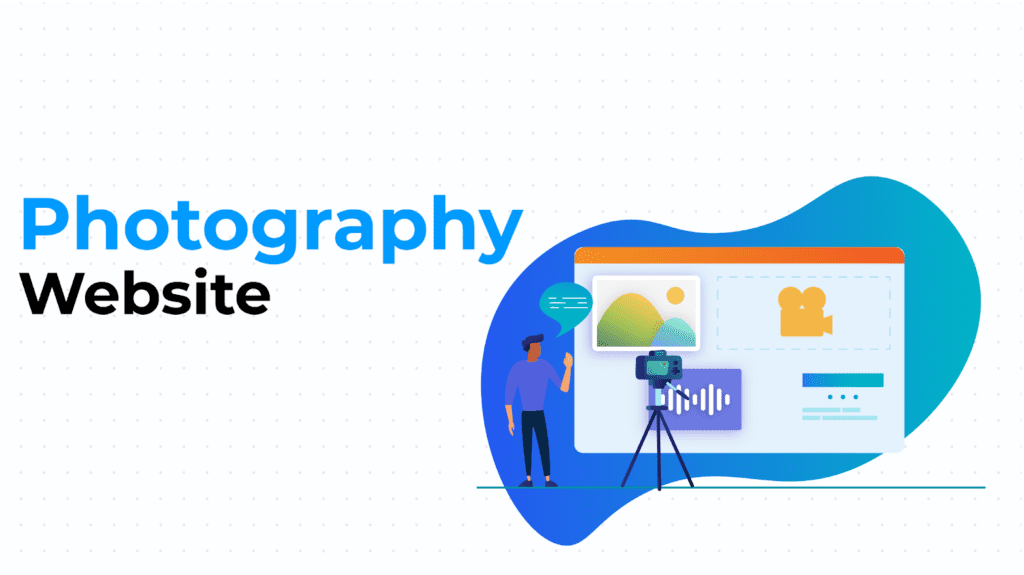 Photographers understand the value of an eye-catching online portfolio that presents their work in the best possible light. If you want people to consider you seriously as a photographer, a nice photography website template might help.
Creating a high-quality photography website template depends on a wide variety of criteria. Your images should be the main emphasis of the design, so keep it simple. It has to be mobile-friendly and quick to load content, or people will grow impatient and go elsewhere.
If you want to get started with your photography website template, just click the link.
News Website Template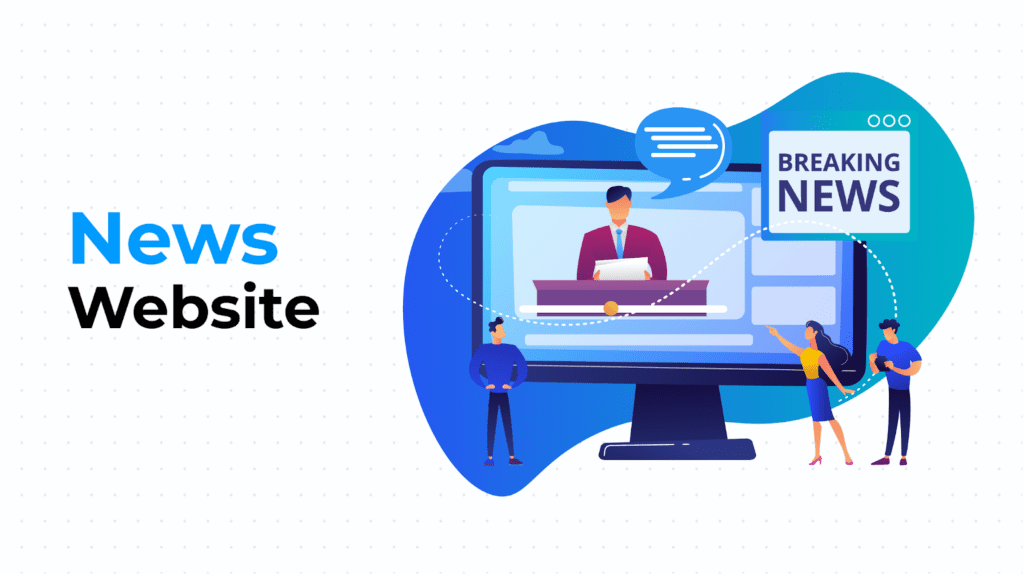 MakeYourWP's news website template is a great option if you want a stylish and up-to-date design for your news site. Use this flexible template to make your online news site or blog appear fantastic and function correctly. This template includes the homepage, which can be modified to display your most recent articles, as well as article pages that are straightforward to read and navigate.
The template is also very editable, allowing you to make it appear exactly how you want it to. Use MakeYourWP's News Website Template to jumpstart your own online newspaper.
Freelancer Website Template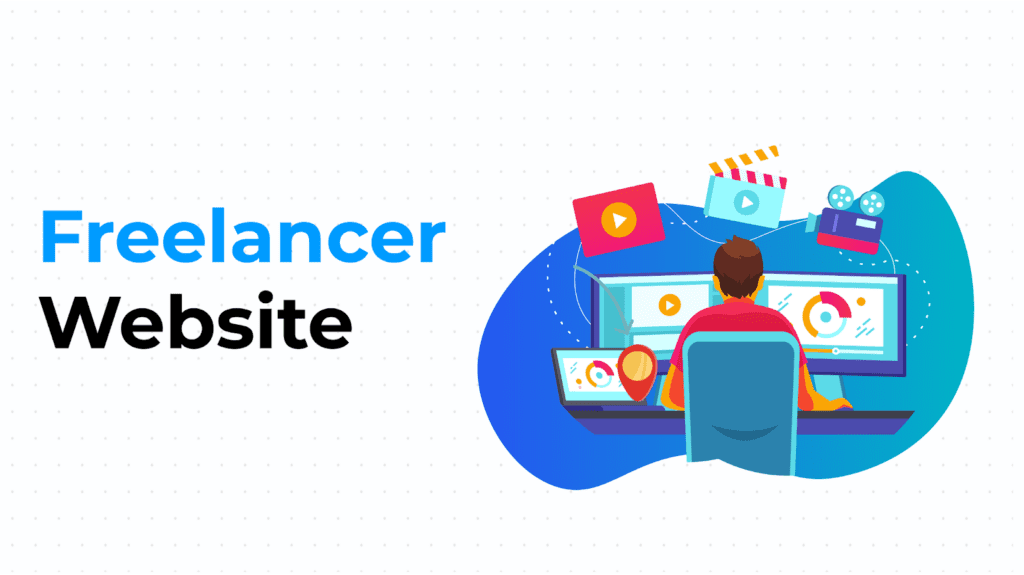 There are a lot of options out there for freelance website templates. Still, if you want something top-notch, we recommend checking out MakeYourWP's Freelancer Website Template. Everything you need to build a beautiful website that will help you attract more customers has been included in this template, explicitly built with freelancers in mind.
To make the template your own, you won't need to spend hours adjusting the code since it is user-friendly. On top of that, it has several extras that will set your website apart from the competition. Examples include a portfolio, user reviews, and a contact page for further inquiry.
Purchasing a high-quality template like this is crucial to take your freelancing company to the next level. You should check out MakeYourWP right now and check out the freelancer website template.
Hotel Booking Website Template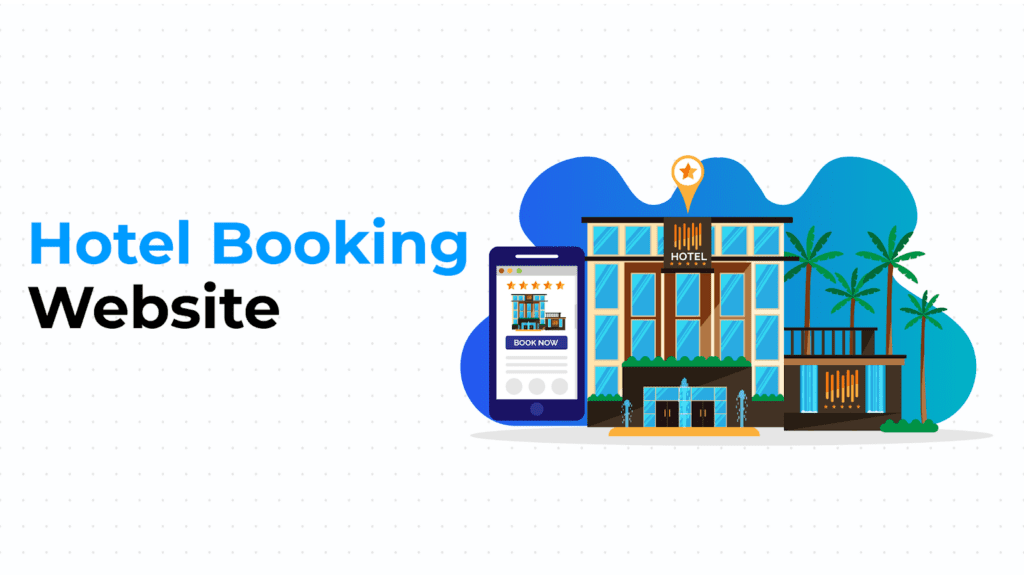 The hotel booking website template offered by MakeYourWP is an excellent place to begin building your hotel's online presence. It is simple to install and use, and it has everything you need to begin accepting reservations immediately. It is also totally responsive and adapts to the screen size of the user's device so that everyone may enjoy its beauty.
MakeYourWP is an affordable option for anyone wishing to implement an online hotel booking system.
Real Estate Website Template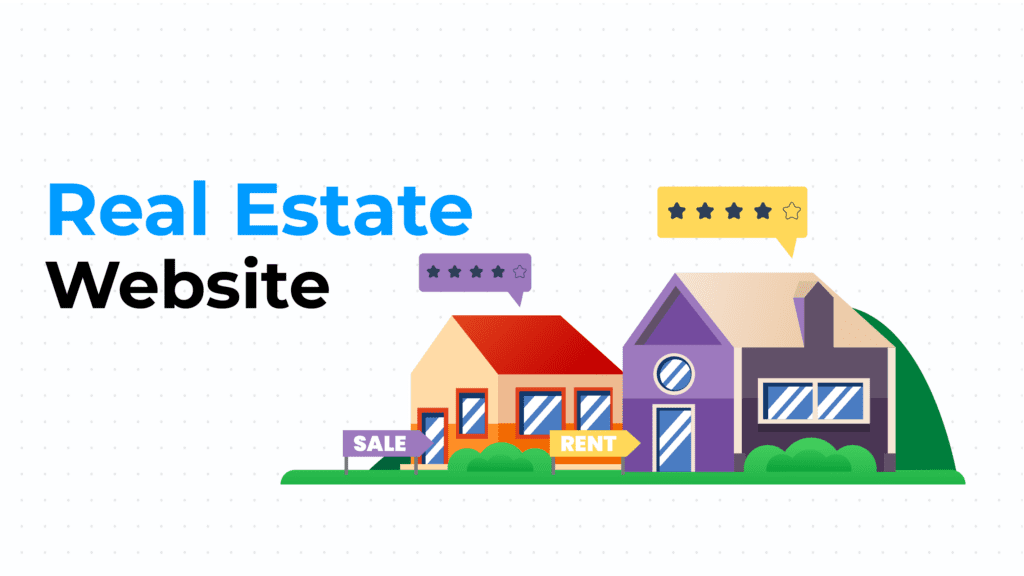 If you want to purchase or sell websites online, you'll need a real estate website template. Finding and communicating with genuine buyers and sellers is made easier, and your postings will get the most possible exposure. MakeYourWP offers a variety of useful tools, including the Real Estate Website Template.
MakeYourWP's mobile-friendly design serves as a solid groundwork for any property-related business. Its sleek design makes it ideal for advertising and facilitating communication between buyers and sellers.
Digital E-commerce Website Template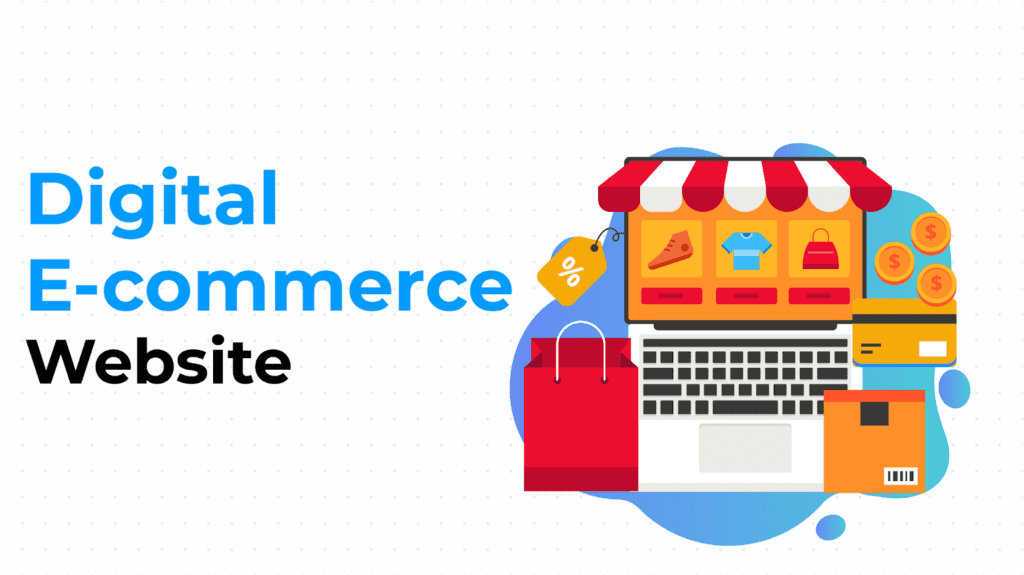 If you run a website where people can buy digital items, you may be interested in the new digital e-commerce website template that MakeYourWP is offering.
This design has a shopping cart, product pages, and order forms, so you can quickly begin selling goods online. Creating a unique look for your online shop is a breeze with our drag-and-drop editor. Take advantage of this opportunity while you still can so you can enjoy the benefits afterwards.
Dropshipping Website Template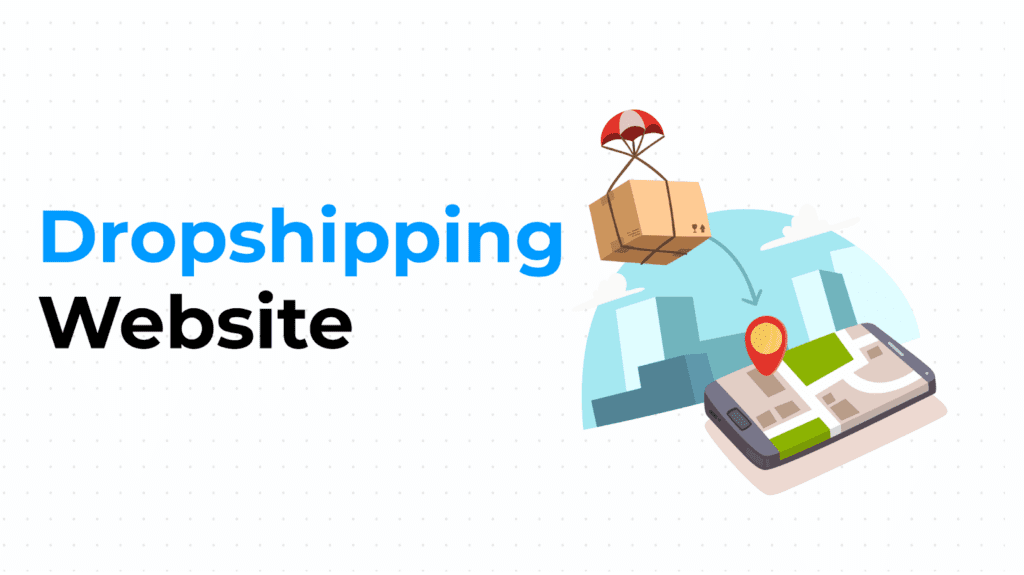 Building a website for dropshipping may be a challenging endeavour, particularly if you do not have experience in web development or design. Thankfully, the dropshipping website template we provide on MakeYourWP makes the procedure much more straightforward.
Our theme was developed with dropshipping websites in mind from the ground up, and it comes complete with all of the features and functionality you will need to get started. In addition to that, it is completely responsive and looks fantastic on all devices. The best part is that the price of the template is reasonable. Hence, if you are seeking a simple method to construct a professional dropshipping website, you should consider using MakeYourWP's dropshipping website template.
Online Grocery Website Template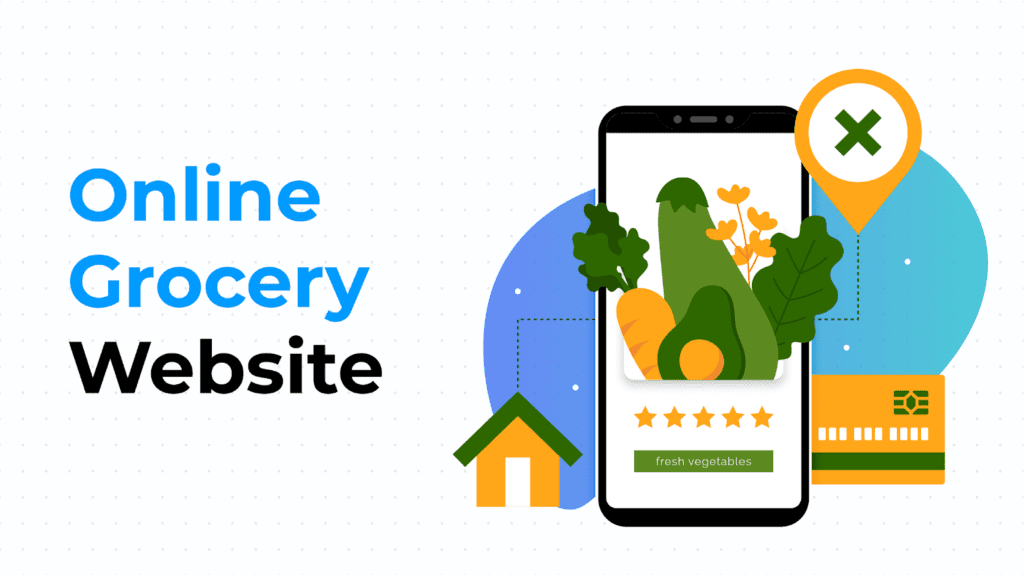 The MakeYourWP online grocery website template is a creative response to the issue of supermarket shopping. You may create a classy and user-friendly online grocery store for your consumers in a matter of minutes with the aid of this theme. It will be simple to sell groceries online. Thanks to the architecture's integration of a shopping cart, a product search, and an order management system.
To appropriately represent your shop's identity, your website's design may be changed. You may provide clients with a pleasurable and stress-free shopping experience with the help of the online grocery website template provided by MakeYourWP without requiring them to leave the comfort of their homes.
Job Portal Website Template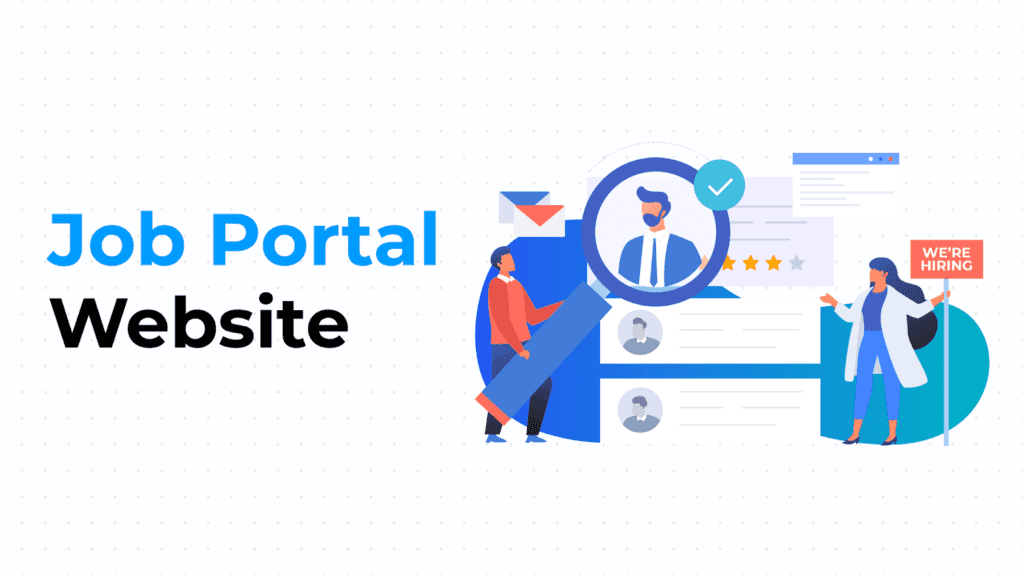 MakeYourWP is where you want to go if you need a website template for an employment portal. Our theme is meant to serve as a starting point for developing a high-quality, feature-packed site that will interest and engage potential employees. Building a stunning website from scratch is a snap with our intuitive drag-and-drop option. Your site will always seem current and professional because of our commitment to keeping our templates up-to-date with the newest web design trends. If you have any questions, our helpful customer service staff is here 24/7 to help you out.
Why hold off? Now is the time to use our job portal website template, and you will quickly notice the benefits.
Tour Booking Website Template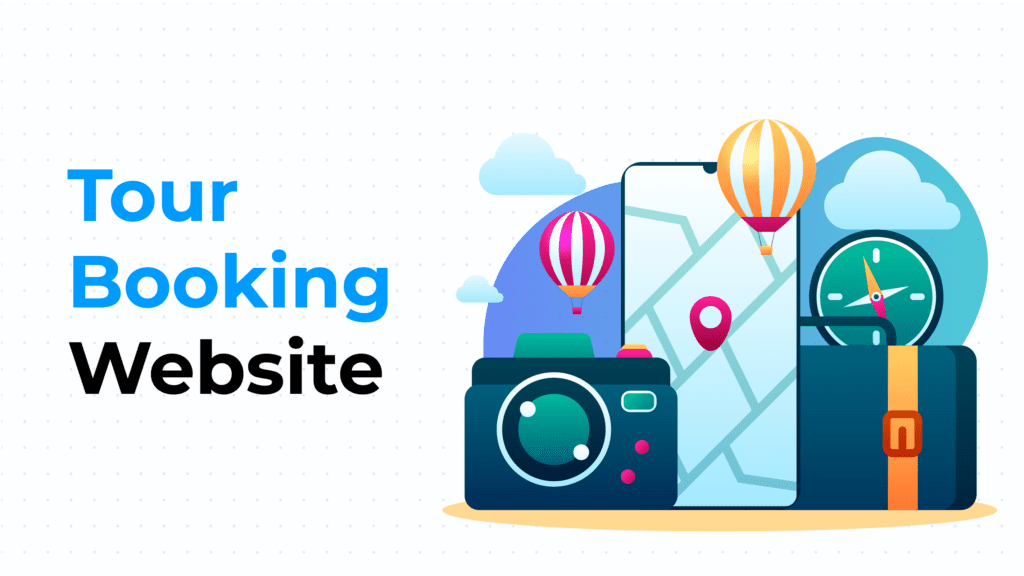 MakeYourWP's Tour booking website template is flexible and straightforward to edit, letting you quickly launch a site just right for your business. Use our robust booking system to take online reservations and payments effortlessly. Also, we keep everything on track and running smoothly with our simple management tool.
If you choose us to create your website, you can be certain that it will appear fantastic on any computer, laptop, tablet, or smartphone. To ensure that your clients can simply locate and book excursions, regardless of their location.
Thus, there's no need to hold off any longer. MakeYourWP's Tour Booking Website Template is a great place to begin.
Listing and Directory Website Template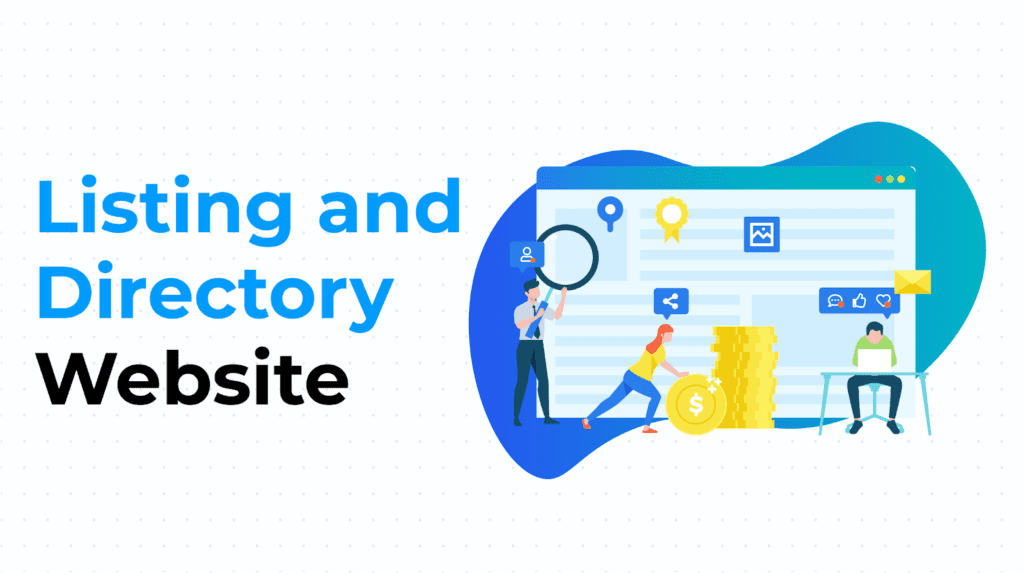 MakeYourWP has listing and directory website templates to choose from if you want to start a website. To attract visitors and clients, it is essential to have a website that looks professional, and a template may help you do just that.
MakeYourWP's Listing and Directory Website Templates are an excellent choice for your next project. To begin with, you will not have to spend money on a web designer or developer, saving you both time and money. Additionally, the design will be mobile and tablet-friendly thanks to the responsive nature of the template. As a third benefit, the template will be search engine optimized. Lastly, if you run into any trouble when using the template, just contact the support staff for help.
Ecommerce Website Template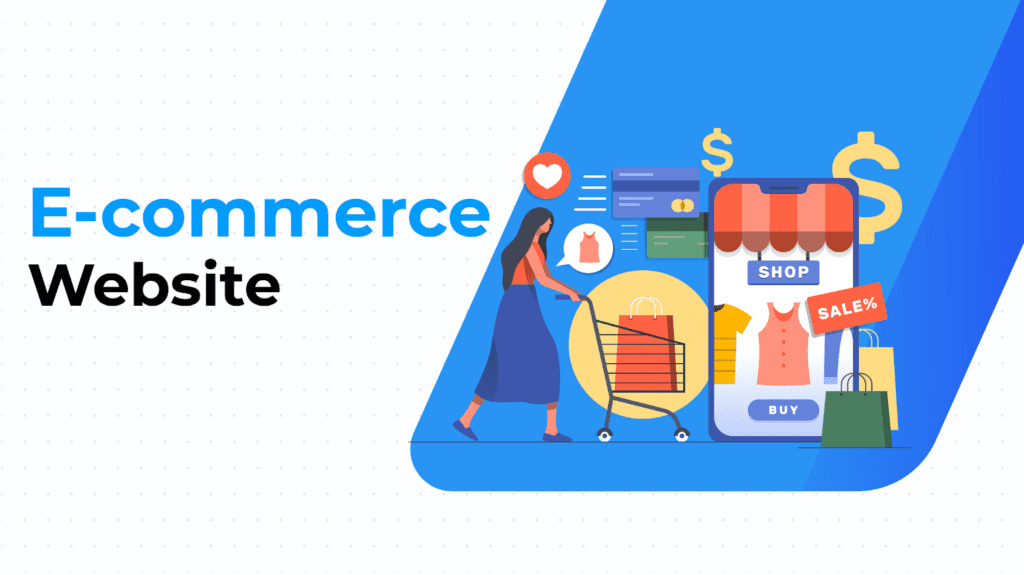 You can have your online store up and running in no time with the help of a readymade Ecommerce website template. A decent template will result in a website that looks and functions professionally, is simple to browse, and has all the information a prospective buyer may want before purchasing.
An ecommerce website template may be helpful in a variety of situations. As a new company, your priority is to minimize the cost and time required to establish an internet presence. Or maybe you have a physical shop you would want to supplement with an internet presence. However, you concluded that employing a MakeYourWP Ecommerce website template is the most efficient approach to launching a successful online store.
Blog Website Template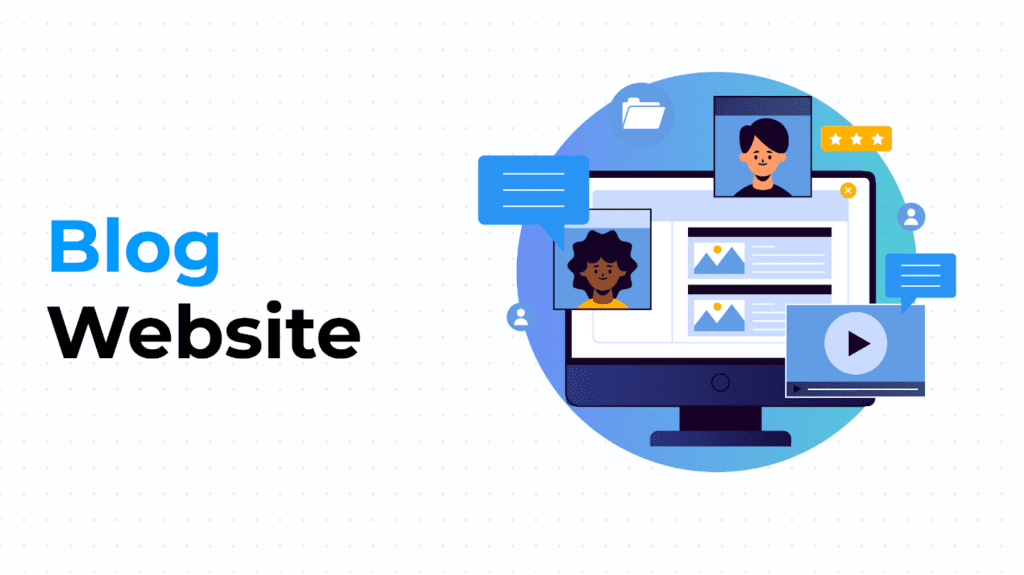 For anyone interested in beginning a blog, purchasing a blog website template from MakeYourWP is an intelligent investment that will pay off in the long run. It is convenient, dependable, and reasonably priced, all at the same time. It offers a wide variety of functions that, when used, will make the blogging experience that much more delightful for you.
If you are serious about beginning a blog, you should spend money on a professional blog website template. MakeYourWP provides its customers with some of the industry's most professional-looking templates. These templates have excellent design, they can be relied on, and they are simple to use. They come with various features that will make your blogging experience more fun, which is one of the benefits of using them.
Car Rental Website Template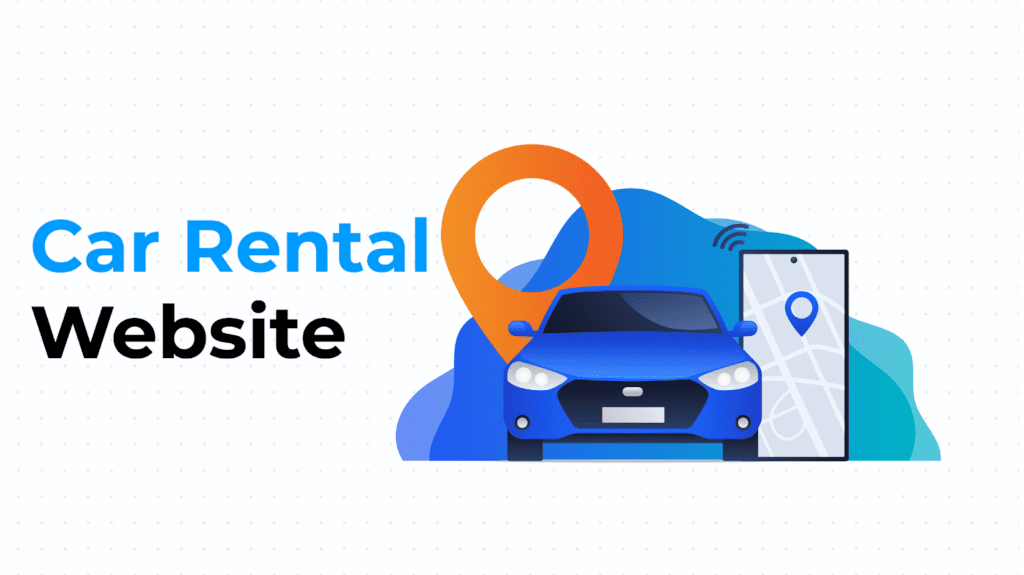 Every business that wants an online presence must have a website. Similarly, a car rental website is a must for the car rental sector. MakeYourWP's car rental website template has already been developed and is ready for use.
In addition, the website may be modified to fulfill the criteria specific to your organization. Pick a website template that is created expressly for the business of renting cars. You can get your firm up and running quickly without worrying about the technical requirements of developing a website.
Conclusion
Getting a WordPress site up and running is simpler than ever, making it a potentially invaluable tool for your organization. You can get a gorgeous, fully-functional website up and running in no time with the help of this collection of 17+ ready made WordPress website themes. Each design, whether for a blog or an online business, has been tried and shown to operate out of the box so that you can go in no time. So, why are you waiting? Get the ball rolling on your ideal website right now!
Stay tuned with Website Learners for more updates!
Frequently Asked Questions
What types of ready made WordPress website templates does MakeYourWP offer?

MakeYourWP offers 17+ ready made WordPress themes in various styles, such as basic one-page layouts, business websites, personal blogs, and online portfolios. Each template is created with the user in mind and is responsive to all devices, so your site will look great regardless of the device used to access it.
Can I customize the template to match my company's branding?

Yes. Our WordPress themes are an excellent starting point if you need to build a company website but don't know where to begin. You may alter the template to your taste by using the options provided. To the extent that any adjustments are required, we stand ready to assist you.
Are any plugins or other features already installed on the templates?

Yes. You can avoid the trouble of setting up your website from scratch. MakeYourWP Website templates come with several valuable plugins pre-installed and ready to go.
Are there any ongoing costs associated with using a MakeYourWP template after purchase?

No. MakeYourWP templates are available for a one-time fee, and once purchased, they are yours to keep forever. Under our system, any changes to the look or functionality of your website will be implemented without any extra fees.
How long does it typically take me to get my new website up and running with one of your templates?

With MakeYourWP, creating a new website is a fast and simple procedure. Getting your website live should take a few minutes, including setting up the hosting, installing WordPress, and activating your preferred design. We offer all the tools you need to launch a successful website.
Is technical support available for issues while setting up or maintaining my site?

Yes. We provide outstanding customer service to all of our clients. Our technical staff is accessible 24 hours a day, seven days a week, to assist you in troubleshooting any difficulties you have when setting up or managing your website. If you encounter a problem, you cannot resolve it alone, and we are here to assist you.